2016 Trend Alert: Going Glam!
With each new year comes a multitude of new wedding trends. This is great for wedding professionals because it allows them to diversify their portfolios and explore new ideas with their clients. While certain trends are timeless (romantic pastels, for one) it is always exciting to see what new trends emerge as the year progresses!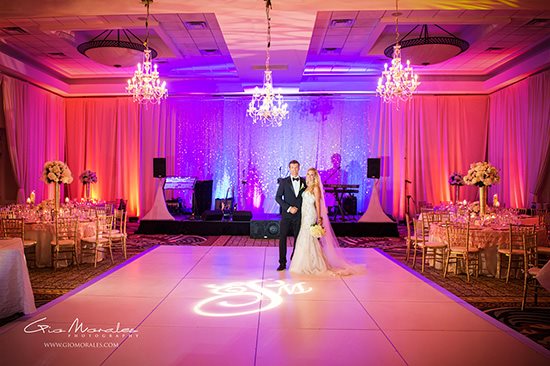 While 2015 was the year of Rustic Chic, 2016 looks to be toting the motto "go big or go home." Couples are seeking a wedding day to remember, and what better way than to adorn the space with glimmer, glitz, and glam?
"We're seeing a clear focus for weddings this year and that is one of opulence," shares Kylie Carlson of the Wedding and Event Institute, who just released their 2016 International Trend Report. "Consumers are spending; however, our couples are more educated now than ever before and know exactly what they want. Just like a Hollywood blockbuster, it's all about the spectacle with these style weddings - and the sparkle, of course.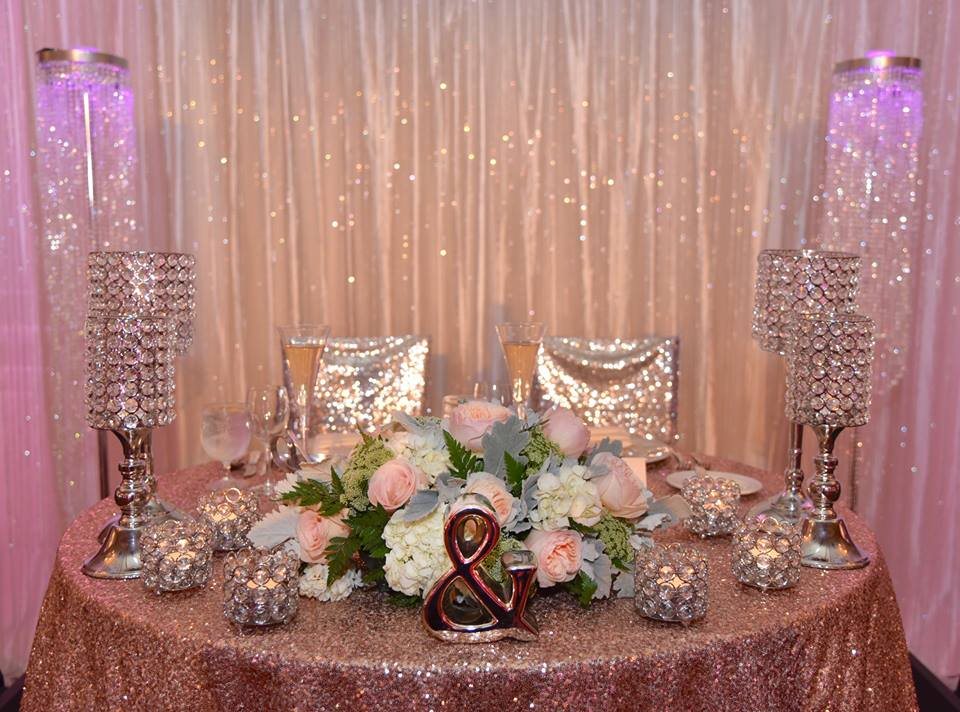 Glimmer- glimmer everywhere! This sweetheart table has all the glitz and glam of this 2016 trend: sparkling sequin linens, twinkling backdrop, and stunning glimmering table decor!
---
‹ Back