2018 Color of the Year - Ultra Violet
The time has come—Pantone has announced the Color of the Year for 2018! And while broadly this is seen as a trend dictator or predictor for fashion and interiors for the upcoming year, we as Florida Keys weddings planners of course are always thinking about how the color of the year is applicable to wedding trends and decor. And for 2018 the color is (drumroll please) Ultra Violet purple!

So how exactly do you incorporate this striking, regal shade of violet into your wedding day? You could think big, bold and monochromatic—or, if you can't quite commit, sprinkle hints of Ultra Violet throughout your day to add depth and energy to anything from cake embellishments to flower girl dresses.

Violet symbolizes experimentation and non-conformity, spurring individuals to imagine their unique mark on the world, and push boundaries through creative outlets." So if you want to get in on the Ultra Violet trend for your Florida Keys destination wedding, we think including this color in your palette is ideal for the bride who is a little quirky and out-of-the-box. She who wants to try something new, or has a particularly creative side to her. But fear not! You don't have to be a boundary-pushing bride to incorporate this happy hue into your wedding! Here's a round up of some of our favorite ways we've already seen it done, to inspire you for the upcoming year.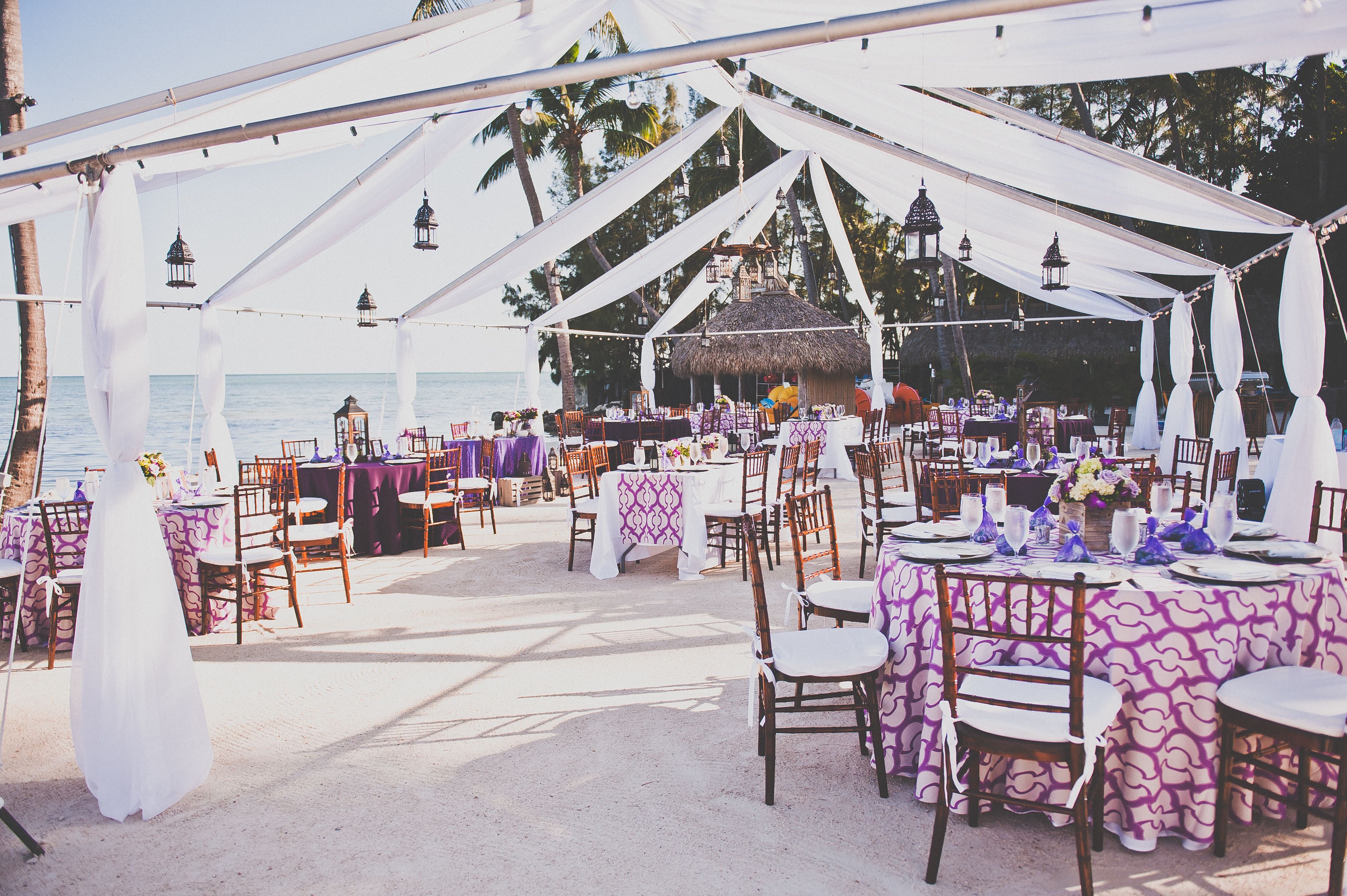 Don't forget about your 'maids! You don't need to have them all in matching purple--just have a couple in different shades and add in complimentary colors (like this subtle blue-gray) to add some variation. Keep things cohesive with small violet bouquets.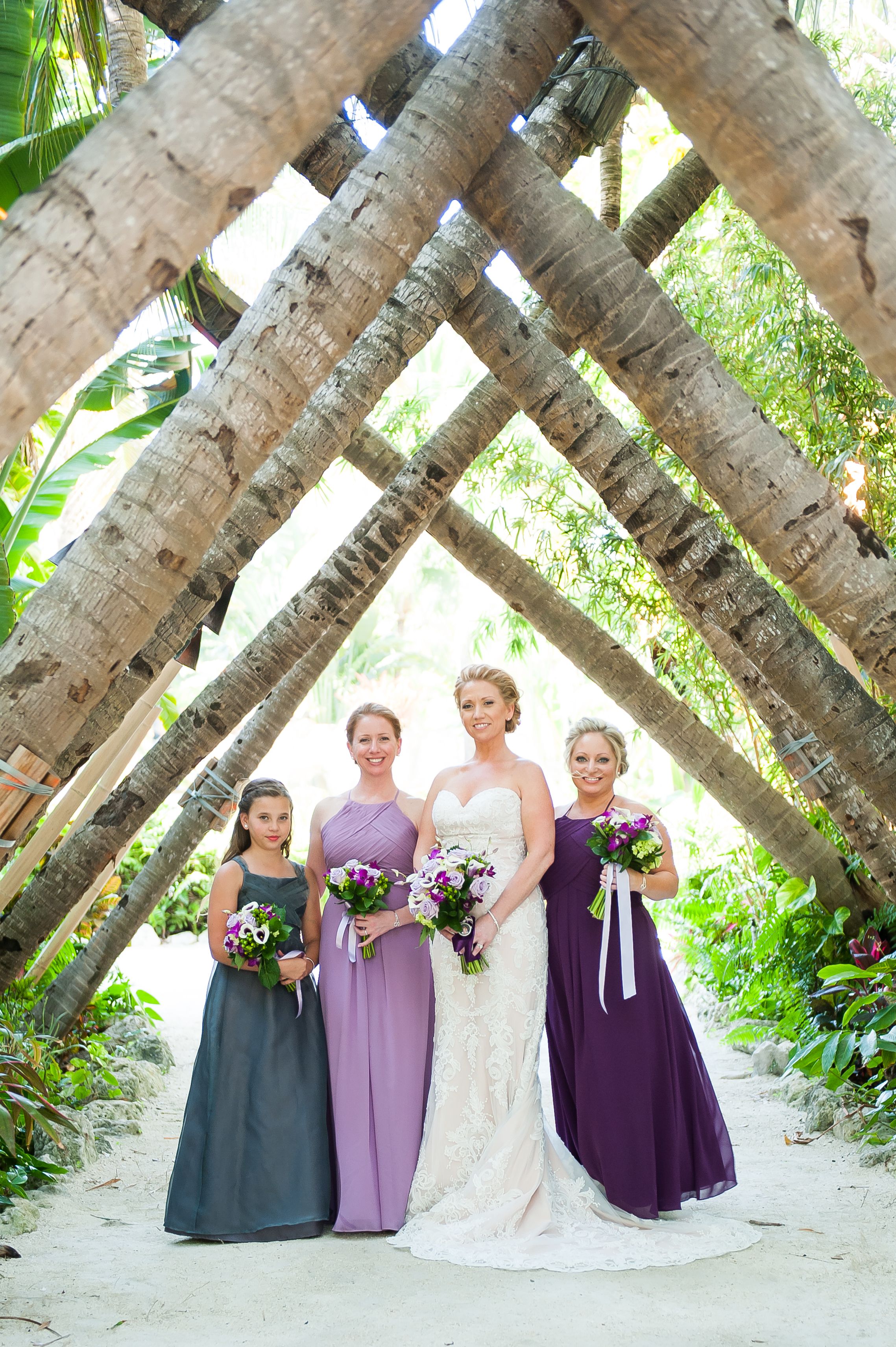 This color is perfect for those who want to try something a little bit adventurous. It's definitely no Blush Rose as it is better suited to be more of an accent color." So if you are a fan of purple, and a risk-taker, this color is calling your name.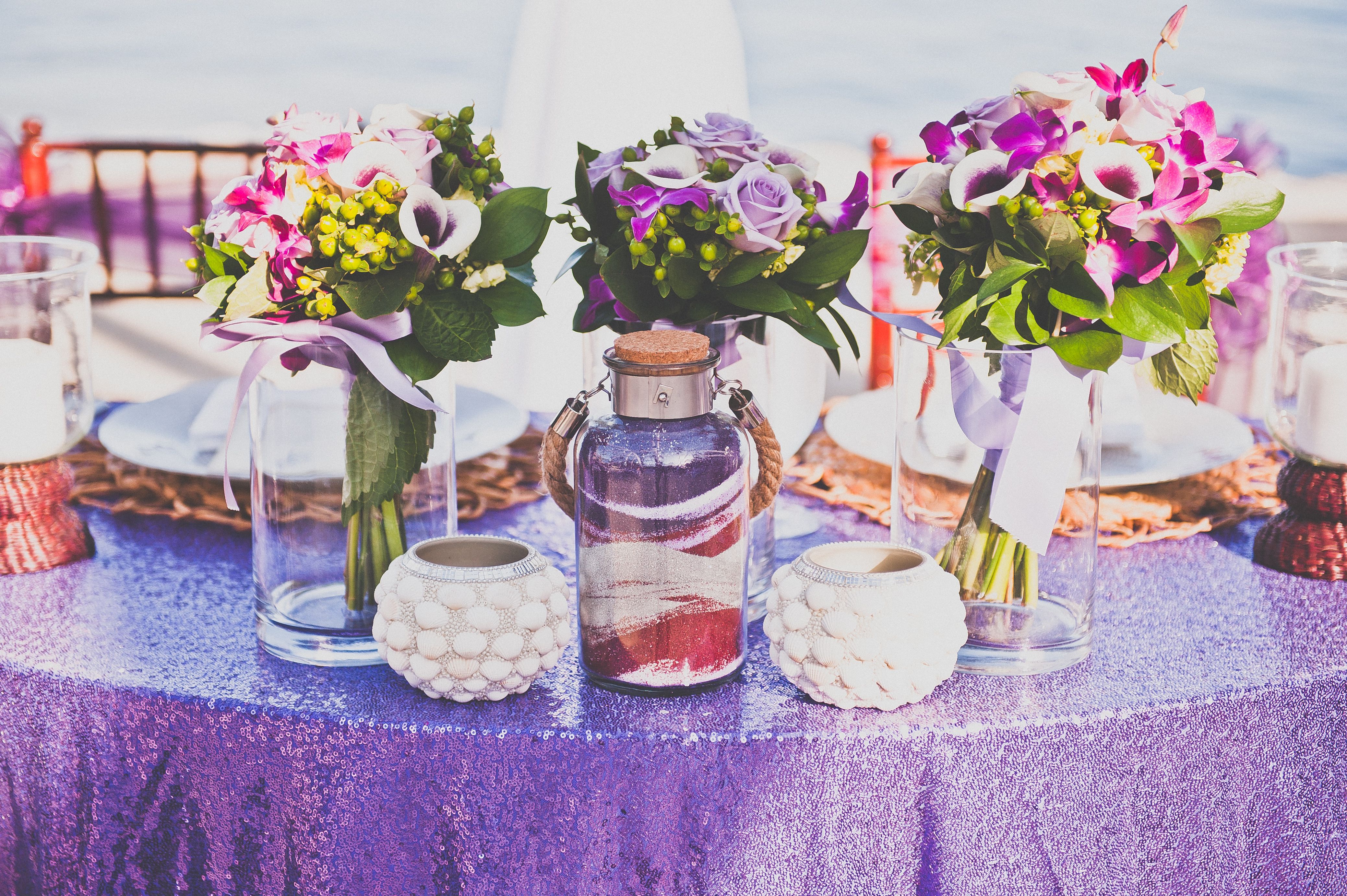 Not into an all purple bouquet? Keep most of your flowers to neutrals and add in a couple of meandering stems of orchids in Ultra Violet as an accent. We love a bride with a bold bouquet! Mix Ultra Violet toned flowers with deep rich plums and a few paler lilac blooms for monochrome perfection.
It gives an immediate sense of luxury, strength and grounding. Also, it is surprisingly versatile, in fact it's almost a neutral. Pair it with whites for a graphic look, greys for a cool moody look or reds and yellows for a rich jewel tone explosion. Traditionally the color of royalty...and don't you want to feel like a princess on your wedding day in the Florida Keys?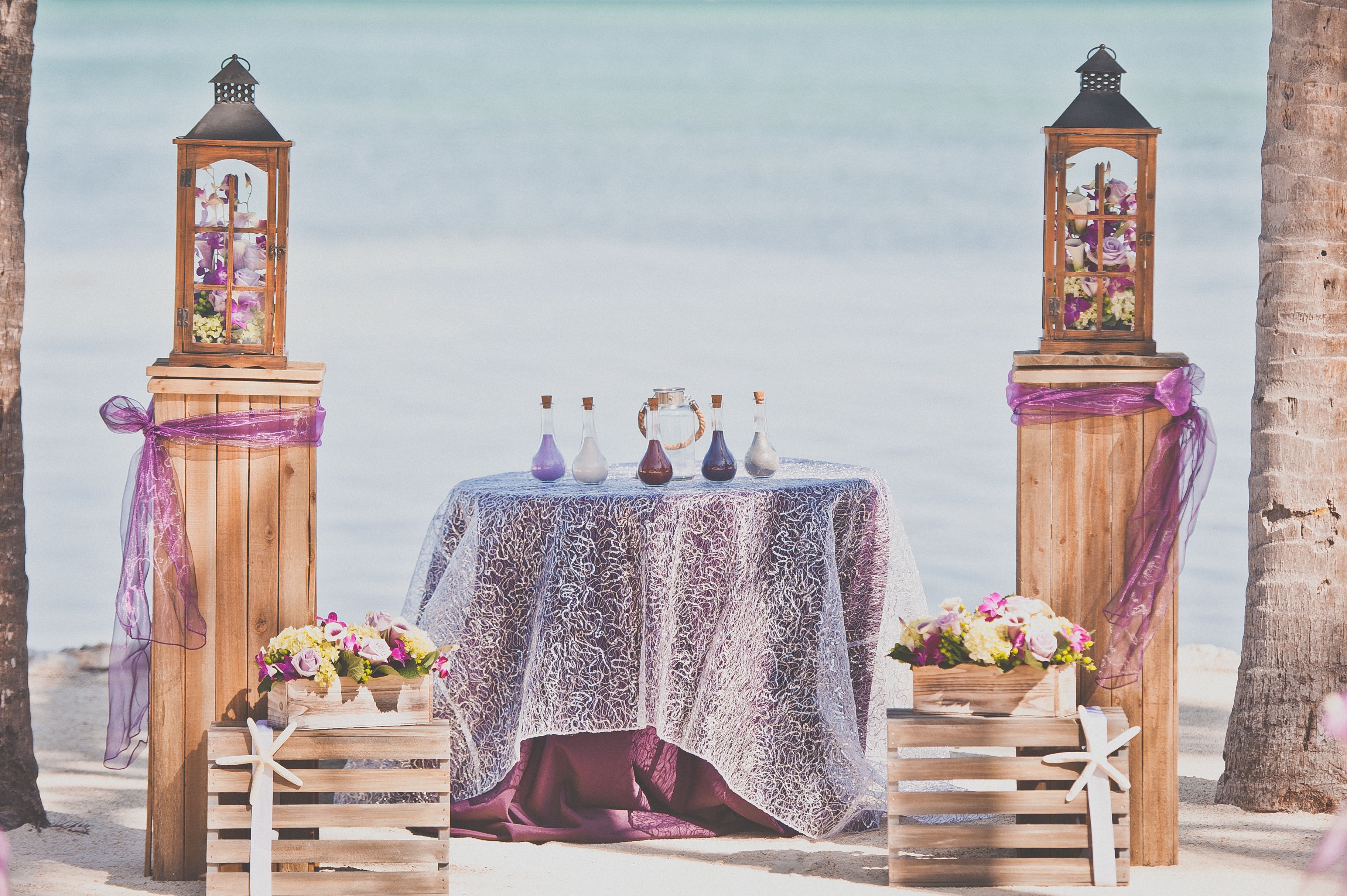 ---
‹ Back