Applying for a Marriage License
Undeniably, the most important part of your wedding day is that you and your beloved are legally getting married! Whether you're planning a grand-scale gala event or a more private, intimate gathering, the true celebration starts when you and your to-be spouse sign your marriage certificate and commit to your lifetime of happiness together!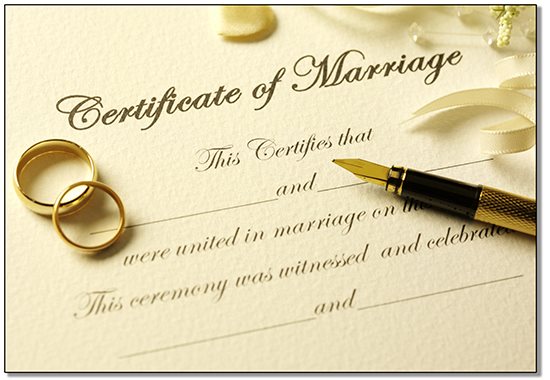 Here are some FAQ regarding applying for a marriage license in the Florida Keys:
Where do I apply for a marriage license in the Florida Keys? In Monroe County, the Clerk of Circuit Court is the issuing agent of marriage licenses for the State of Florida marriage licenses. You can apply for your license during normal business hours at the courthouse in Key West, Marathon, or Plantation Key.
What age must I be to apply for a marriage license? You must be eighteen to obtain a marriage license in Florida. If you are younger than eighteen, parental consent is required, as in some cases is the consent of a county judge.
Do we both need to be present at the time we are applying for a marriage license? Yes, both applicants must appear in person at the time of applying for a marriage license.
What kind of ID or documentation must I bring to apply for my marriage license? You both must have a picture- type ID that includes your date of birth with you when you apply for your marriage license. If either party has been previously married, the exact date of the last death, divorce or annulment must be provided. Bring a copy of your divorce decree with you at the time of application.
Are same-sex marriages recognized in the state of Florida? Yes, same-sex marriages are now recognized in the state of Florida!
How long does the application process take? Completing marriage license paperwork takes about fifteen minutes. There is no waiting period for out-of-state residents, or for Florida residents who provide proof of completing an approved premarital class.
Who can legally preside over my wedding ceremony? In Florida, regularly ordained clergy, judges (active and retired), the clerk, and deputy clerks of the Circuit Court, and State of Florida notaries may perform marriages. The person who performs a marriage ceremony must complete and return the marriage license to the Clerk of Court within ten days, where it will be recorded in the official records. A certified copy is returned to the newlyweds by mail, and the original license is kept in the Office of Vital Statistics in Jacksonville. The process usually takes around three weeks.
---
‹ Back