Blue and White Weddings
There are some matches that just seem like they're made in heaven. In my opinion, blue and white is one of them - and to me, it also feels innately and classically southern. That could be because blue is the hue that we see most around us every day in our environment. Our Florida Keys skies are so often a bright, clear wash of aqua, interrupted only by white clouds that remind us of cotton. Many of us in this region also live close to a body of water.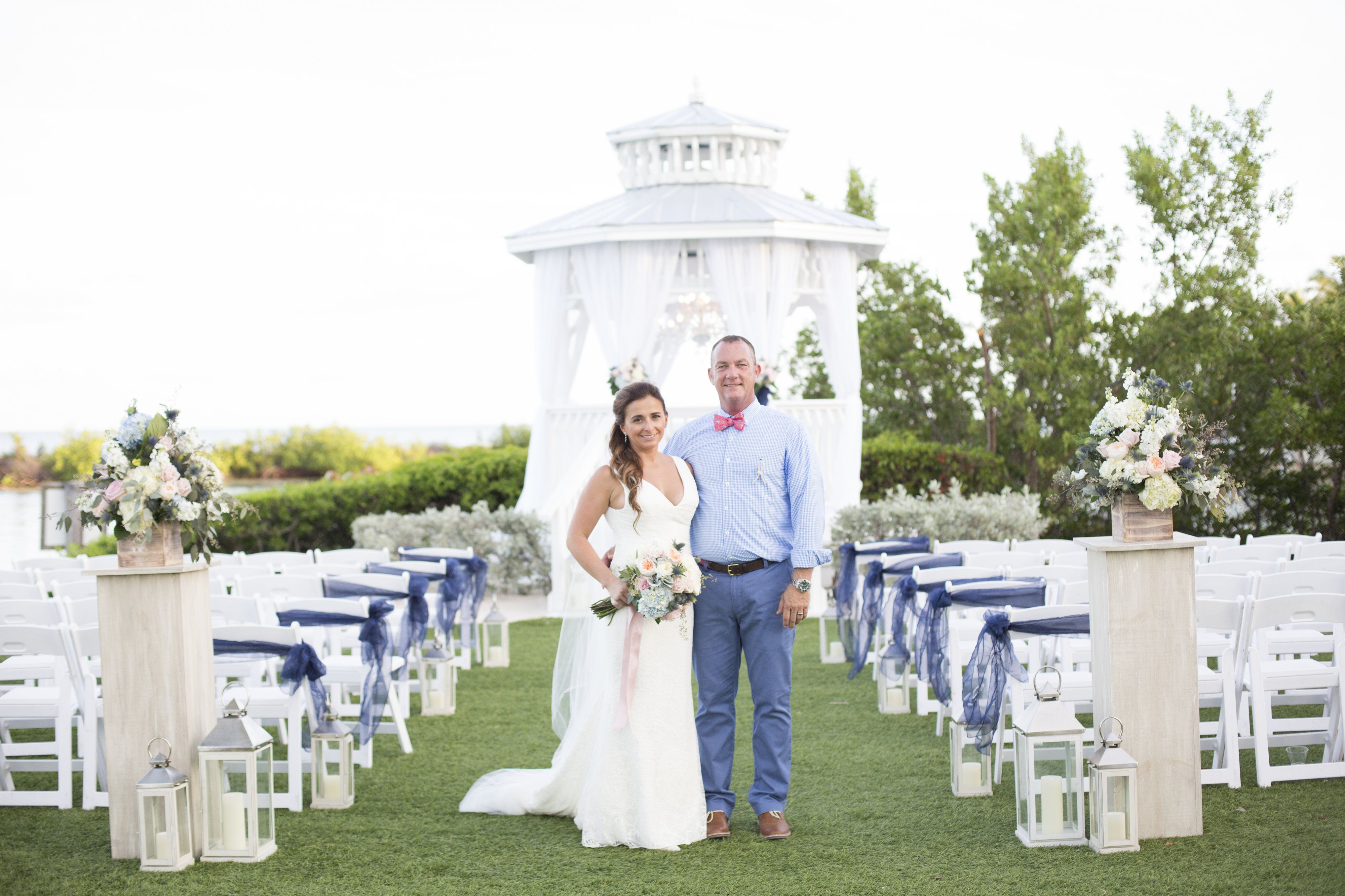 Blue comes in an almost endless variety of tones, which our vistas show us so magnificently: indigo as the last light dies at sunset; the powder blue of early morning skies and the slate-tinged grey-blue of the Atlantic in the Winter months.
Since blue is also on the cool end of the color spectrum, it does actually feel cooler to walk into a blue or blue-and-white room, especially when the temperature tops 100 degrees Fahrenheit on a sizzling hot Summer's day.
In my experience, everyone responds quickly to blue-and-white fabrics in all sorts of patterns, from stripes to nautical themes, from nature views to geometrics and more.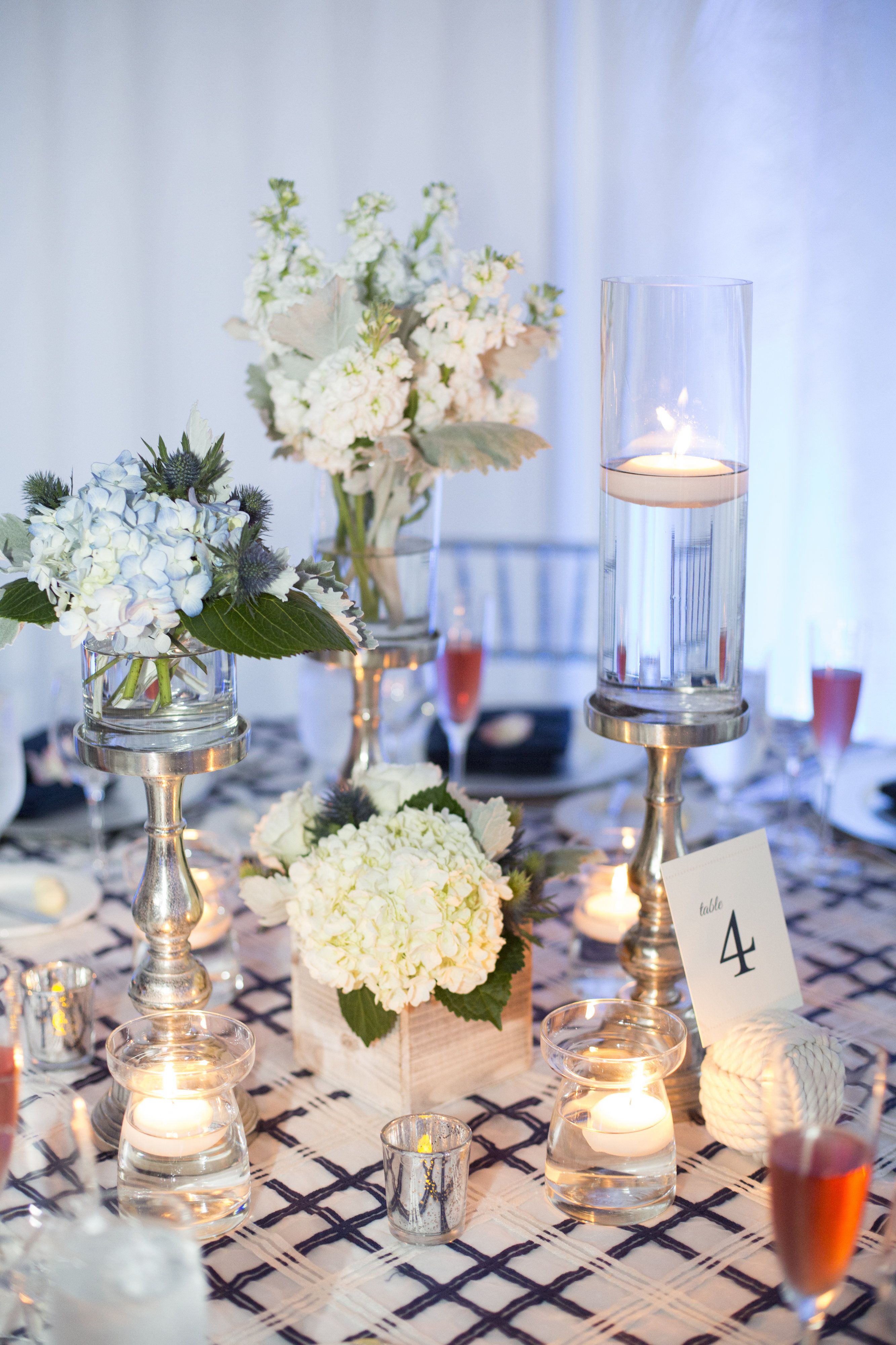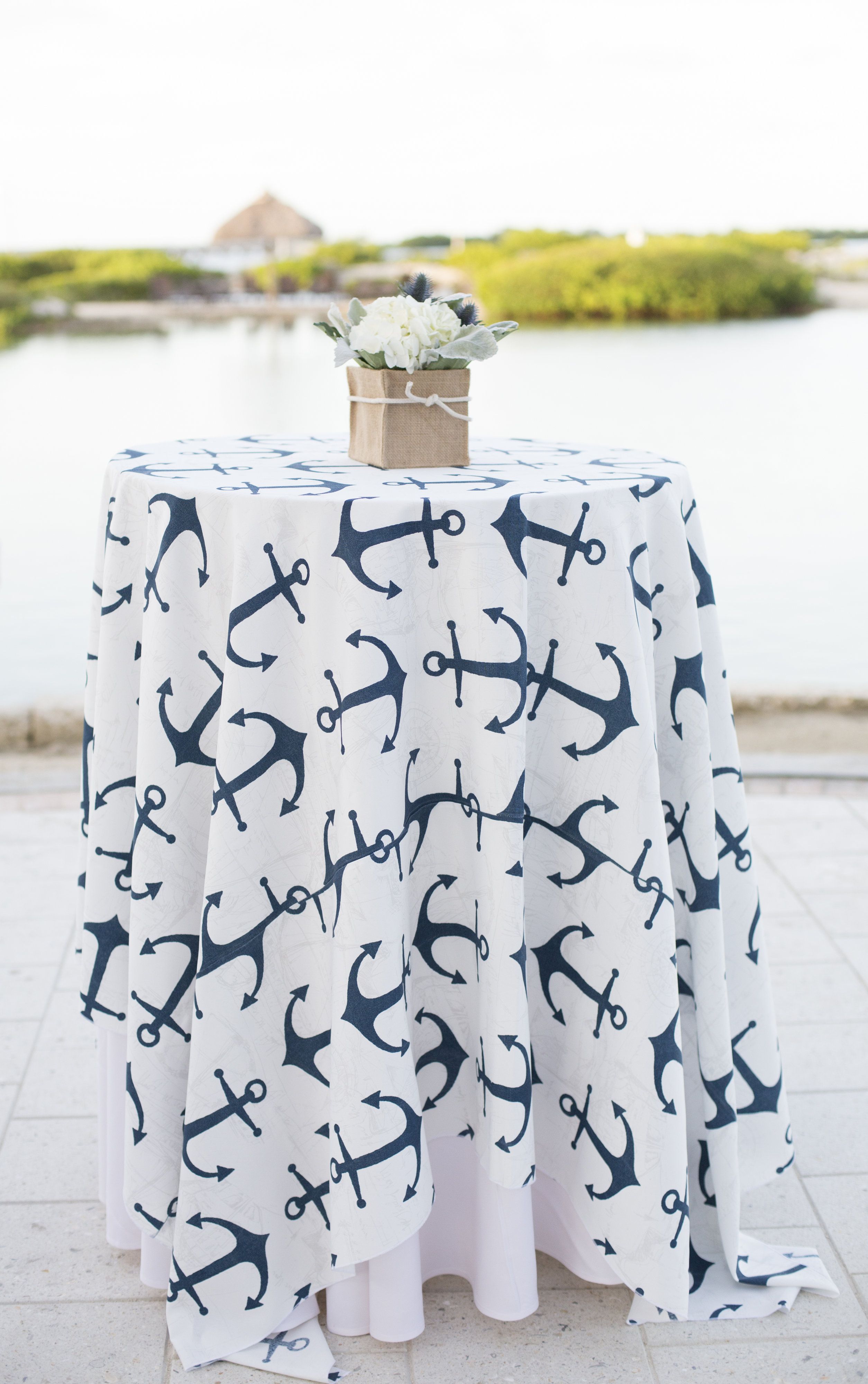 Our Florida Keys Brides often request the combination of shades of blue and white to any other. And that makes sense to me. In table linens, blue- and-white designs look sharp. They are fresh, crisp and clean and make a wedding reception feel bright and happy.
---
‹ Back