Casual Florida Keys Groomsmen
It's a common question for Florida Keys Weddings: Do the guys have to wear a jacket? Isn't it too hot to wear jacket?
Although a jacket and/or vest is standard protocol at most weddings for the men, The Florida Keys is far removed from "standard protocol". Couples choose to get married in the Florida Keys because of our laid-back lifestyle.
Most popular choice: Groom wears a jacket or vest at the ceremony, and also during photo opts before and after the ceremony...but once the photos are done...the jacket comes off!
No shirt, no shoes.....no problem! ...... OK, maybe you should wear a shirt at your wedding. WARNING: If it's hot, men will sweat. The worst colors to wear is anything darker that ivory; cue the sweat-marks. Also, don't wear solid black shirts; solid black is usually reserved for your vendors and banquet staff.
Popular choices for our Florida Keys grooms: Tommy Bahama and Cubavera top the list with their natural linen fibers and colorful choices. And Raybans....let's not forget the cool factor.
My true wedding planner story: I had a groom insist on wearing sandals with his black tux at his church wedding in Key West. I chuckled and said he should probably keep his black patent leather shoes on. He reminded me that Jesus wore sandals....I lost the debate.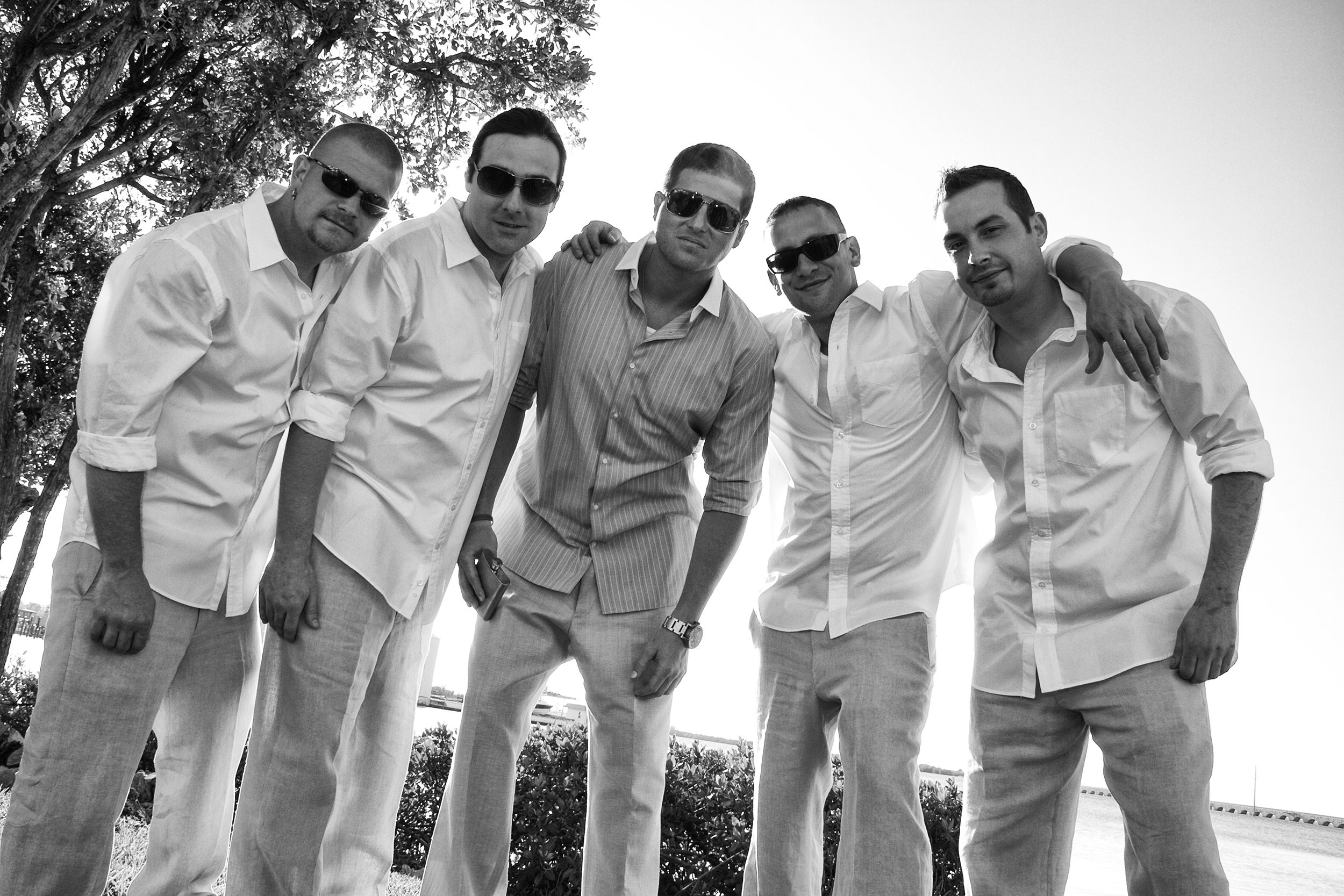 ---
‹ Back