Common Destination Wedding Planning Mistakes
Planning a wedding in the Florida Keys can be loads of fun but it can also be extremely overwhelming and pretty stressful. After all, you want everything to be in its proper place and looking exactly the way you want. Unfortunately, the complexity of the planning process can also lead to quite a few blunders, which is obviously the last thing you'd want to happen on your big day. Here are a few common mistakes: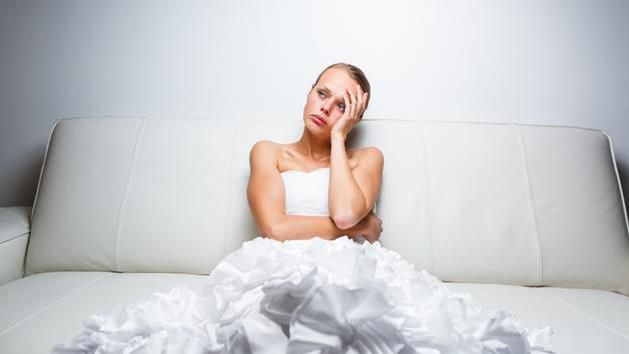 1. Not Setting a Budget Early
Are you eyeing your dream wedding dress? Have you booked a paradisiacal wedding venue in the Florida Keys that's sure to wow all of your guests? If you haven't set your budget yet, making these major moves can put you in the weeds both financially and emotionally. Nothing makes the planning process more stressful than knowing that you're in over your head. Knowing how much money you have to spend on each aspect of the big day will help you make realistic decisions that both you and your new spouse can stand by. Don't have much money to work with? Don't fret! Even the most miniscule budgets can produce spectacular results.
2. Not Sending Save-The-Dates:
it's important to get your Save-The-Dates out as soon as possible, especially for destination weddings in the Florida Keys. People have prior commitments and the more notice they have, the more likely they'll be able to attend your wedding. After all, one of the worst things that can happen on the big day is that no one shows up! Sending your Save-The-Dates out early is not only the best way to have a full house, it's also an act of consideration towards your guests. The actual formal invitation should be sent out no less than 2 months prior to the date with an RSVP date 30 days prior to your wedding date.
3. Having a Huge Wedding Party
It may be tempting to invite droves of people to be attendants but narrow it down to a select few. It's also important to select people who are supportive by nature and will help you through the wedding planning process. Gracefully ignore any pressures that you might receive from family members or friends to select certain people. It's your big day and you should only invite your closest friends and family members to be part of your party. After all, weddings are supposed to be about love and fun, not drama!
4. Hiring Your Photographer Friend
Upon first glance, the price tag for wedding photographers can be a bit jarring. In an effort to cut costs, some couples may hire a photographer friend for a discounted rate. It may seem like a good deal, but this can be an incredibly bad move for your future wedding album. Many a bride has been left with a close friend's mediocre snapshots after the big day. Unfortunately, a great nature photographer or photojournalist does not equal a talent in the wedding department. Even if your friend has done a wedding or two before, you could potentially be putting yourself in an uncomfortable position later. If you're left with sub-par photos, you'll have to pretend to love them or have an awkward conversation with your generous friend. Why put yourself in that position when you could just pay a little extra for a talented professional?
5. Looking Like a Different Person on the Big Day
It's only natural to want to look your finest on the wedding day, but it's also easy to go overboard. Sometimes we can become so lost in the allure of wedding world – like the glamorous photoshoots – that we forget what's real. Between the crash dieting, insane workout routines, dramatic hair, and glamazon makeup, you could end up walking down the aisle looking like a different person. Always remember that your spouse is marrying you because they love you just the way you are! Weddings are not a time for complete and total transformation, but for being the best version of yourself. As you decide on the beauty aspects of the big day – such as hair and makeup – keep in mind that you can look like incredible without being unrecognizable!
6. Keeping the Party Going for Too Long
Your wedding should be a day that you hope never ends, but it shouldn't actually never end. When you rent a venue that doesn't enforce time limits, some couples are tempted to have their wedding program go on much longer than necessary. The longest a reception can typically go before the guests begin yawning is five hours. If you're having a stand-up cocktail reception, you should definitely consider a shorter night for the sake of people's legs. Remember that it's quality that counts, not quantity.
8. Forgetting What the Day is All About
Let's face it. So many things go into making an unforgettable wedding and it's easy to get overwhelmed at times. You can get so wrapped up in worrying about every little material thing looking perfect that you forget what the big day is really about: your love and commitment to your partner. Worried that the glittering you spread across the buffet table might look a little tacky? No biggie. Notice that the roses not quite as red as you'd like? Don't fret. Don't sweat the little things. You're getting married!
---
‹ Back