Creating the Perfect Table Setting
Proper accessories are the key to ensuring the table settings at your wedding transform from forgettable to fabulous! A table setting is a blank canvas on which you can create a work of art that truly showcases who you are as a couple - and like any masterful work of art, every detail matters!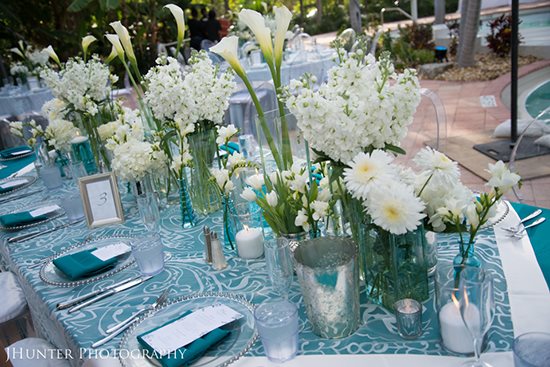 Here are some things to consider when creating your perfect table setting:
1.) Linens matter. The easiest and least expected way to make a big statement with your table is to choose linens that compliment and unify everything you plan on placing atop them. They should not overpower the table, but they are the base upon which you'll be building, so make sure to make use of the variety of interesting colors, patterns, and textures available to you!
2.) Be smart when choosing your flowers. Often the floral arrangement serves as the focal point for your table, so you don't want them wilting halfway through the reception. When it comes to flowers, timing is everything. Make sure you know which flowers are hardier and can last a long time, and which cannot.
3.) Napkins are often neglected or written off entirely in the planning process, but that shouldn't be the case. The napkin arrangement is one of the first things a guest notices when taking their seat at the table, so make sure it's given a presentation worth remembering.
4.) Let your creative juices flow by creating a unique centerpiece. This can be something homemade, or arranged with various store-bought items. Mercery vases and candelabras, for example, always make a glamorous statement, and can be layered in eye-catching ways. However you plan to arrange your centerpiece, always remember not to go to high so your guests can still see and converse with each other across the table.
5.) The most important thing you can do in planning any aspect of your wedding is make it personal. Use the china passed down to you from your grandparents, or incorporate a family heirloom into each centerpiece. Table settings should not only be creative, but should reflect who you are and what is important to you as a couple. Adding meaningful personal touches creates an intimate atmosphere that allows your guests to feel closer to you on this memorable day.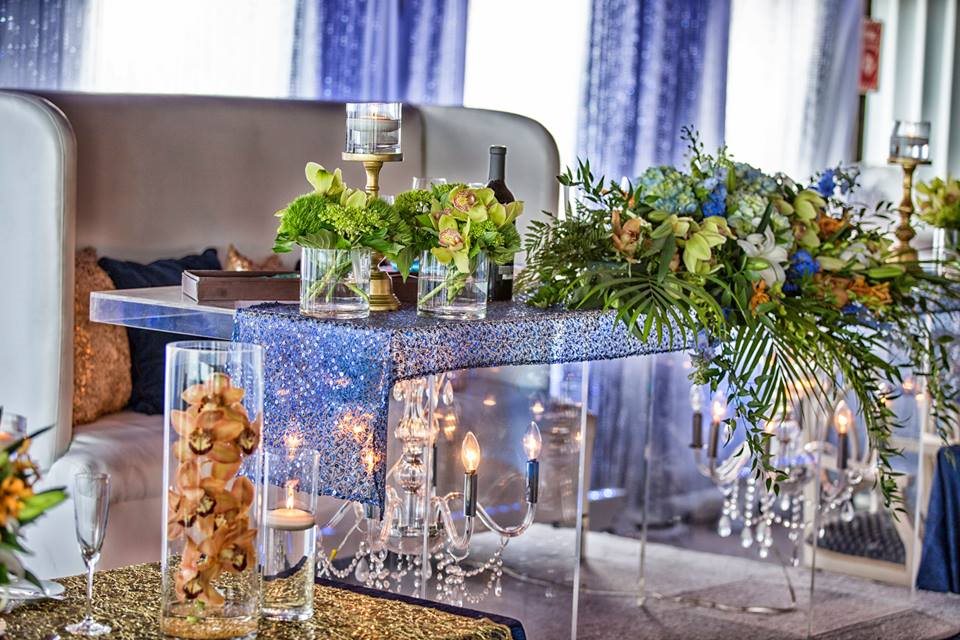 ---
‹ Back