Don't Stress, Hire a Wedding Planner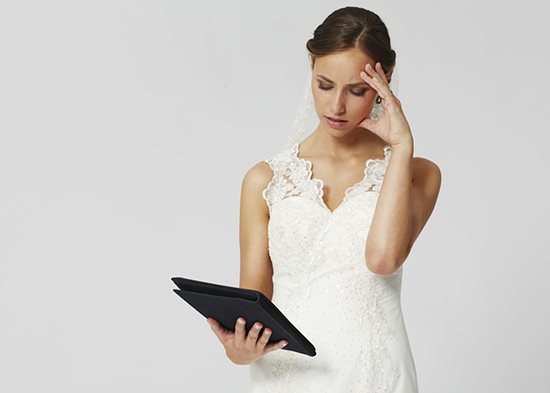 If you thing hiring a Wedding Planner is expensive, wait until you hire an amateur....read on:
The Problem:
You can't do it all yourself. Most Brides turn to good 0l' Mom, (or their sister or their Maid of Honor) to make sure things go as planned on the Big Day. Although these folks are usually happy to help in any way they can…hey, didn't they come here to party too?
The Solution:
Before you hand your Mom and MOH a mega-task list, Don't Stress, Hire a Wedding Planner. We are experts at all things Wedding and are ready to handle all kinds of things that never crossed your mind like, torn dress hems, wilted floral arrangements, and diverting the guy in a speedo away from your beach ceremony photo shot. A professional Wedding Planner will save you time, effort and money — and really, can you put a price tag on alleviating stress?
---
‹ Back