Florida Keys Destination Wedding Etiquette
Destination Wedding etiquette can be a tricky thing. And when all of your guests are jetting or driving to the Fabulous Florida Keys, the destination wedding rules are a bit different, but it is not difficult. Here's a few tips: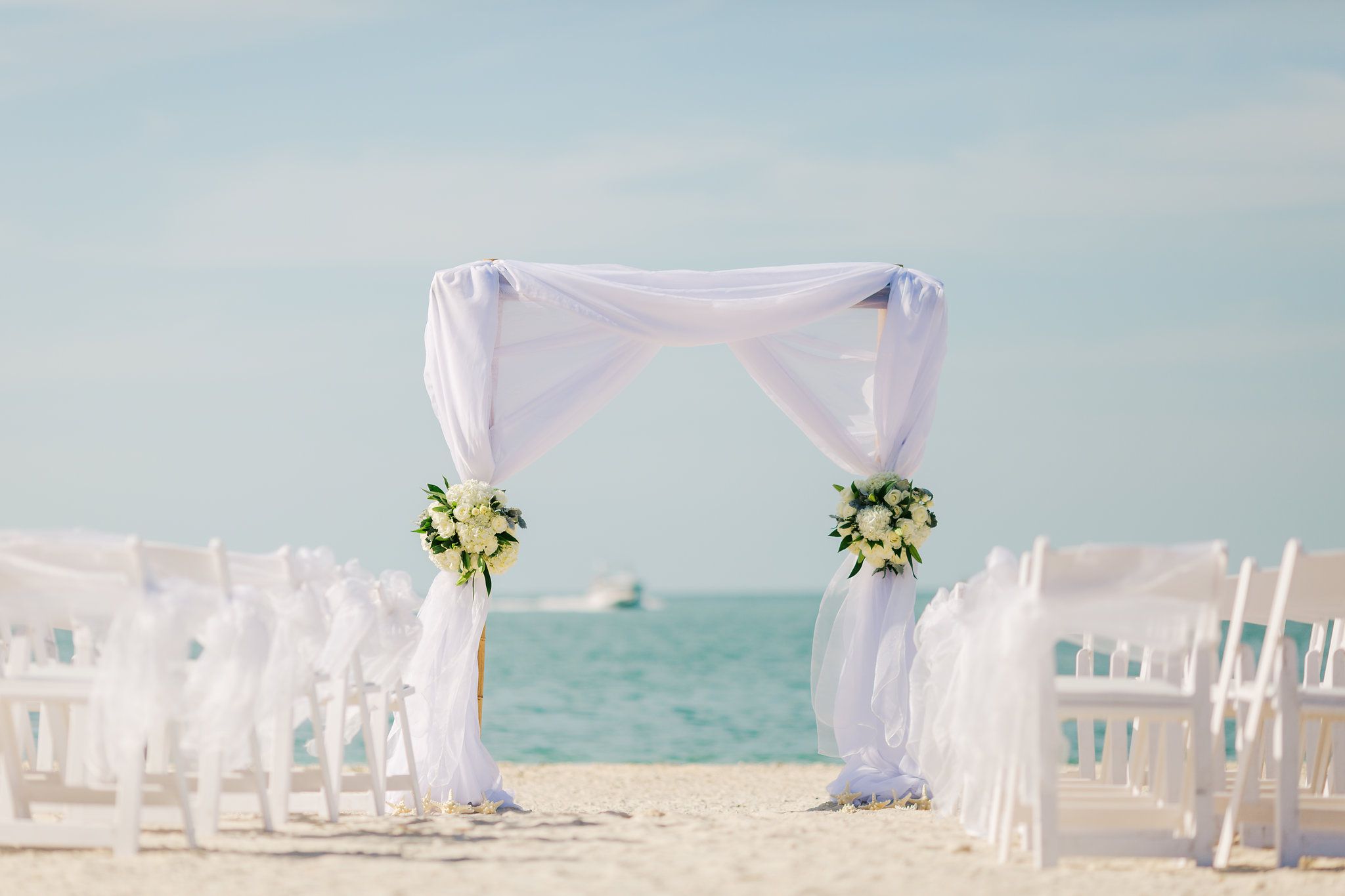 Costs To Your Guests: Couples need to keep their guests in mind with regards to costs. Unless all their guests are wealthy (which is not usually the case), you don't want to request that guests stay at a hotel that is expensive to get to and expensive to stay at. It's not nice to ask guests to fork over thousands of dollars to come to your wedding. Be sure to suggest a range of hotels with different price points to suit everyone's needs.
Sending Out Invites: Send your save-the-date cards for your Florida Keys Destination Wedding about eight to 10 months before the wedding, and mail out invitations at least three months in advance, giving guests plenty of time to RSVP
Make Your Guests Feel Welcome: Welcome your guests from the get-go. Maybe throw a party on the arrival day. Welcome bags filled with sunscreen, flip flops or other hot-weather location essentials are a nice touch too. Make it easy for them to enjoy. Give them specific instructions about the travel itinerary, the weather conditions, outfit suggestions, and keep them informed and connected during the wedding weekend.
Give Your Guests Key Information: There are a lot of logistics and details involved with attending a destination wedding in the Florida Keys, so be sure to give your guests plenty of information as far in advance as possible. Your wedding website is the ideal place to share all of the important information—from the weekend's schedule to transportation information, emergency contact information. Suggestions for nearby shopping, tours, restaurants and attractions are also much appreciated.
Give Your Guests Chances to Mingle: If one of your guests doesn't know others at the wedding, consider letting he or she bring a plus one. Since many destination weddings can be week-long affairs, give your guests the opportunity to bond with a welcome party and a farewell brunch.
Guests Who Bring a Guest: Make it very clear if you are OK with your single guest inviting a guest, by labeling the inside envelope marked "Joe Smith and guest". As a guest, it's not fair of you to invite your friend or significant other yourself—adding to the couple's total costs, without their permission.
Gift Giving: Since your guests will probably spent a nice chunk of change getting to the wedding, you should expect a more modestly priced gift. Gift registries are a wise idea. Include the information discreetly on your wedding website...not on your invitation (tacky!) Since hauling gifts on a plane can be a pain, request to have your gift shipped to your home address before the destination wedding. More often than not, guests attending a destination wedding opt to give gifts of money in an envelope. Be sure to have a "card box" ready so envelopes don't fly away in the tropical breeze.
---
‹ Back