Guide to Creating Your Dream Wedding. Step One: Find Your Focus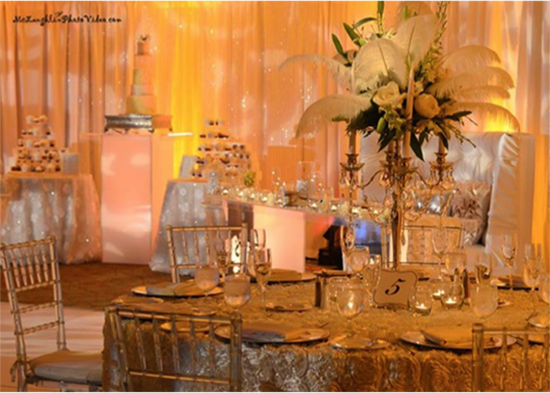 The dawn of social media websites like Pinterest has been paramount to opening brides' eyes to possibilities for their weddings they may not have even known existed in the past. As helpful as those sites can be, however, they sometimes leave you with the opposite problem: too much inspiration!
But how do you narrow down an entire world of amazing ideas so your wedding isn't a jumbled mess, but a unique and memorable experience for you and your guests?
The easiest place to start is with the stack of bridal, interior design, or style magazines that you probably already have close at hand if you're planning a wedding (Pinterest works as well, but it's best to start with magazines when possible). Once you've gathered your favorites, start flipping through them and tearing out anything that strikes you with inspiration – this is something the bride and groom can do together!
Don't even think, just tear out anything appealing to you. After you've done this, let the elimination process begin. Look at each picture you've pulled and try to pinpoint what you like about it - maybe the color scheme is appealing, or you love the table linens, or maybe on second thought the picture isn't as inspirational as some of the others you've gathered. Mark your thoughts on each page accordingly.
This will definitely start you in the right direction, making your dream wedding one step closer to being realized!
---
‹ Back