Guide to Creating Your Dream Wedding. Step Six: Make it Yours
Let's face it. Generic, "cookie-cutter" events hardly get remembered for anything specific, if they get remembered in long term at all. You want your big day to withstand the test of time, and one of the best ways to do that is to make it a truly unique event, customized to reflect the bride and groom. Anything too trendy will likely be looked back upon with a bit of regret, as after a few years new trends will have come along to replace the old. Place your emphasis on well-chosen details and design rather than the latest fads.
Put yourselves in your wedding. Include favorite hobbies and interests - things your guests are sure to know about you, and sure to notice incorporated into your event. It's your wedding, and should reflect as much!
A few simple and memorable ways to do this:
1.) Offer a signature drink that goes with the theme of your wedding. This can be as easy as coordinating your color scheme into the drink. More intricately, the drink itself can reflect the couple's heritage.
2.) Rather than numbering your tables for a seated affair, why not instead name each table after something significant to the bride and groom? Places you've traveled together, cities you have lived in, favorite celebrities or artists. Not only is this a creative way to incorporate yourselves into your wedding, but it is a great conversation starter for the guests at your reception!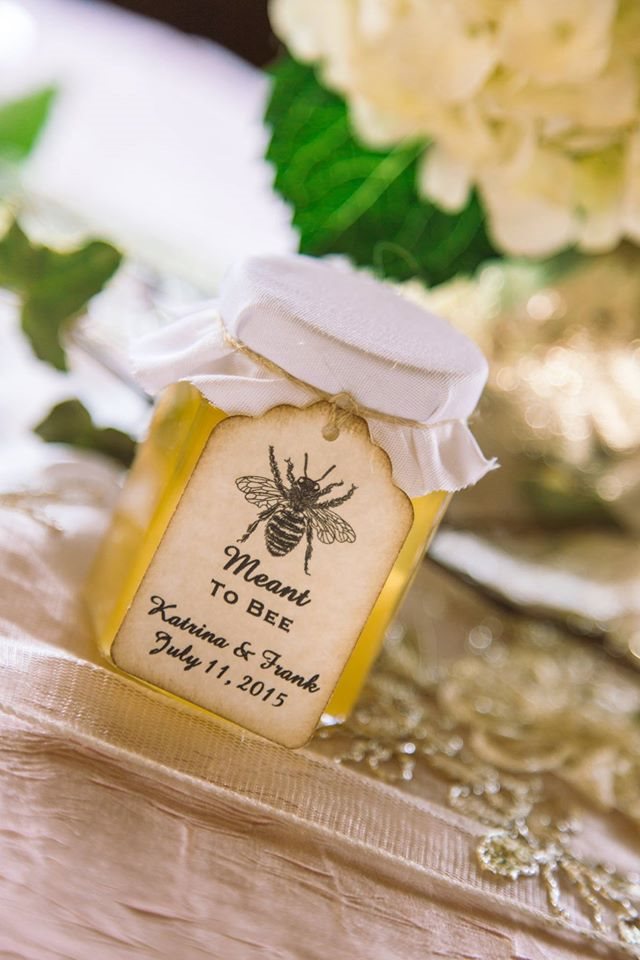 This bride and groom chose to forgo traditional wedding gifts and instead gave their guests something very unique: jarred honey from their personal honeybee farm.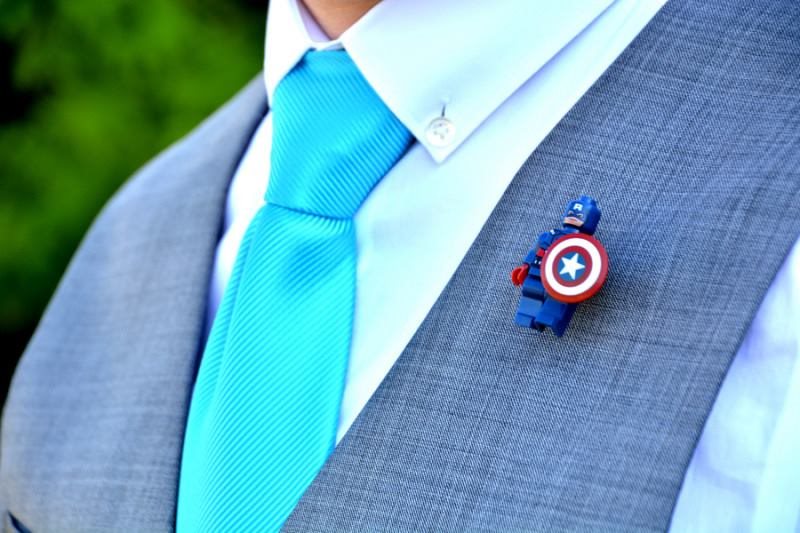 Rather than a traditional boutonnière, this groom made a small by memorable statement by sporting his favorite Lego superhero. His bride wore her own favorite Lego heroine attached to her garter!
---
‹ Back