Guide to Creating Your Dream Wedding. Step Two: Choose a Theme - and Stick to It!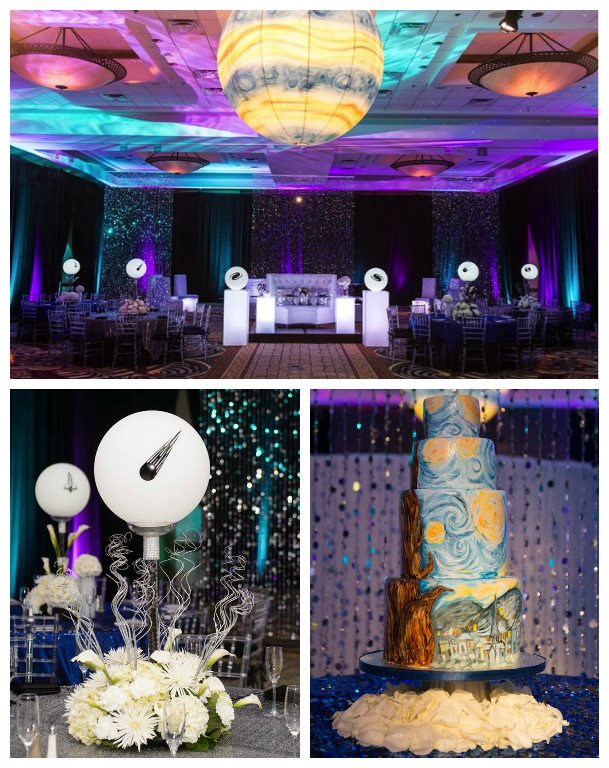 The theme of your wedding is the realization of all those magazine clippings and notations mentioned in Step One. A wedding with a clear theme flows effortlessly and beautifully from one element to the next, and each detail of your wedding should reflect the overall theme you've decided upon.
The most important thing to remember during this step: don't complicate the décor by trying for too much. Keep things simple and elegant.
For this unique cosmic-themed wedding, many of the effects were created through innovative lighting. Also incorporating the theme were silver table linens, glowing centerpieces designating each table with an astral picture, and a magnificent Van Gogh "Starry Night" cake.
---
‹ Back