It's All In The Details
Your wedding is something that you want guests to be talking about for some time after the day itself. When you ask people what they remember most, some might say the food or entertainment, but you'd be surprised how many people remember the finer details you add.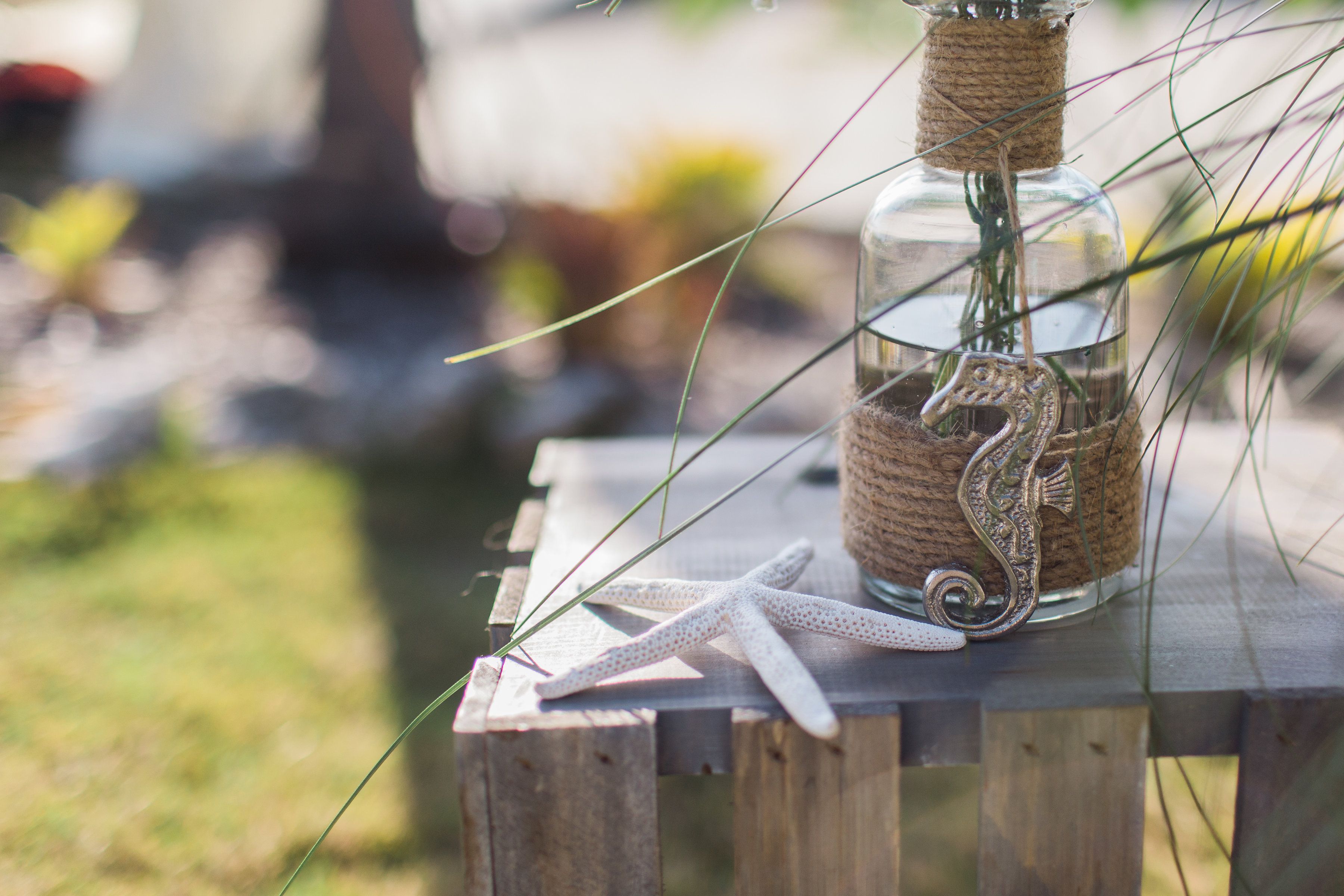 Details can be big and noticeable, like an ice sculpture at the bar, or small and subtle like a signature drink reflecting the bride and groom's personality. These details are a simple way to infuse your personality into your wedding and capture your guest's attention, and it can be a very fun part of the planning process! After all, you know your likes and dislikes better than anyone, and as a couple you can have fun putting creative twists on those traits to incorporate them into your big day! Just as fun as that is seeing the expressions on your guests faces when they notice that little detail.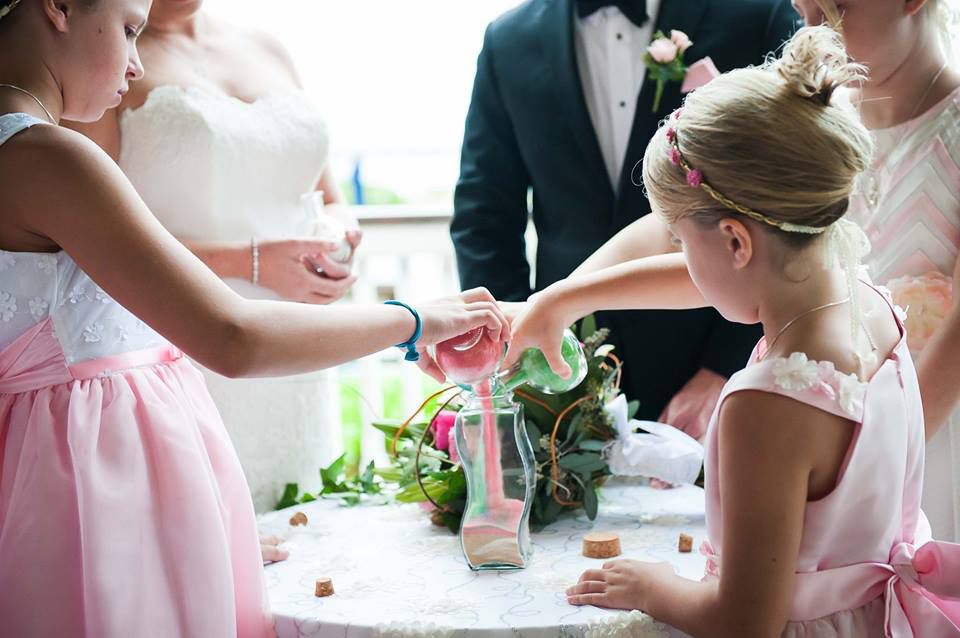 A beautiful and symbolic detail... This couple's sand ceremony included their children adding colored sand to the vase as well.
---
‹ Back