Most Common Planning Mistakes: #1, Not Budgeting Beforehand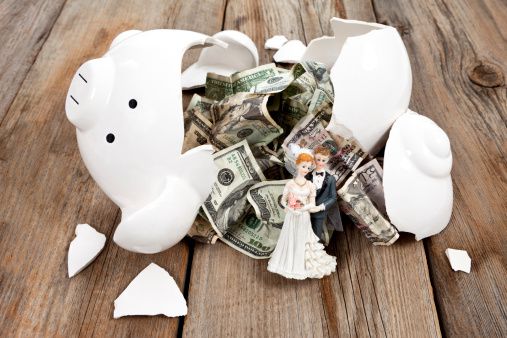 Your wedding is the biggest day of your life, so of course you've spent hours daydreaming about the perfect dress and the best venue. You want the day to live up to the high expectations you've set probably since childhood. One way to ensure it won't live up to those expectations is to neglect establishing your budget ahead of time. Going out and browsing dress stores and venues puts you at risk for falling for one you really can't afford, and no one wants to start their wedding planning experience with a broken heart.
Wedding planner Lynn Easton says that the initial steps of wedding planning have a strict order that needs adhering to: setting a budget, making a guest list, and picking a venue. "Your budget defines your options ad drives your decisions," she explains. It's important while budgeting not to forget things like gratuities and car services; you don't want to be met with a large bill you were unprepared for.
Setting a budget early on is the best way to ensure your dreams for your big day are realized without you having to make sacrifices like cutting your guest list or postponing your honeymoon. And if you have the right wedding planner with you from the start, they will guide you in the most cost-effective direction to making your vision a reality!
---
‹ Back