Most Common Planning Mistakes: #2 Not Making a Rain Plan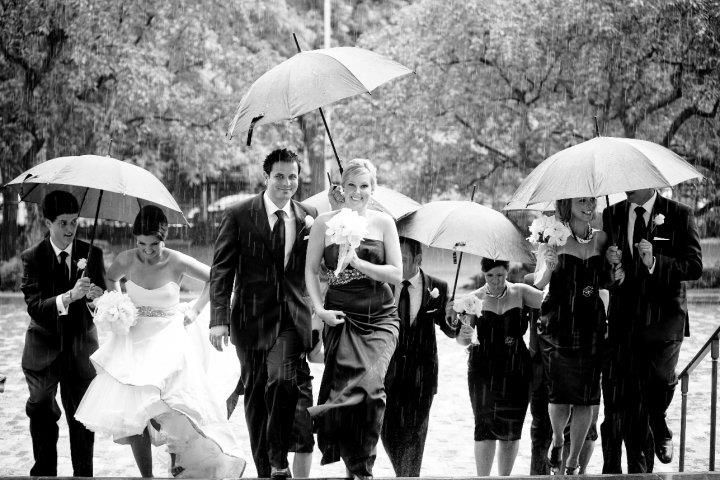 With more and more weddings taking the scenic outdoor venue approach, it is crucial to have a plan in case of foul weather. Too many people place too much stock in just hoping it won't rain on their big day, but the reality is that weather can be unpredictable. A tent is always a good investment, as are umbrellas and golf carts - especially if your wedding happens to take place in the rainy season.
Meet with your tent company several months prior to your event and think of the deposit as an investment in peace of mind. You may not end up using them, but you'll certainly be happy to have them if your wedding is heralded by a sudden shower.
---
‹ Back