Shimmer and Shine: Metallic Fashion
Another hot trend taking 2016 by storm is metallic fashions. Brides all over are going for a lot of shimmer and shine, choosing color schemes for bridesmaid gowns and decor in bold metallics. The versatile colors of metal - from warm gold to brushed bronze to gleaming copper, and more - are elegant, whimsical, and natural. With the ongoing popularity of warehouse, loft, and barn venues, incorporating these newly-popular industrial elements with a monochromatic scheme gives your wedding a timeless feel.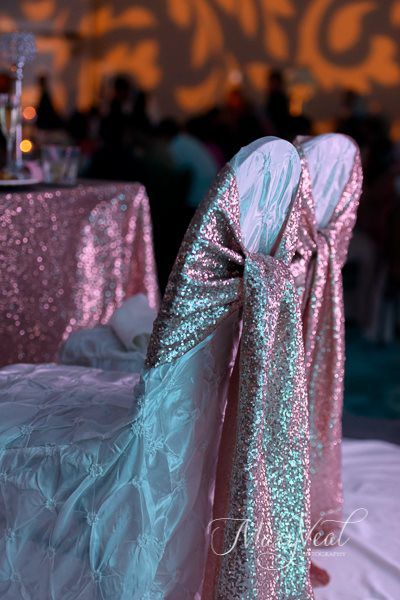 How can you make your wedding shine with this trend?
Attire:
- Metallic colored bridesmaids dresses
- Stacked bracelets and jewelry
- Carry a sequin or shimmering clutch
- Watches for groomsmen
- A glittering manicure for the bride and bridesmaids
Decor:
- Tables or chair backs draped with shimmering fabrics
- Make sparkly Mr. and Mrs. signs for chair backs
- Bouquets and centerpieces accented with flowers that have been bronzed (or dipped any other color)
- Put your centerpieces in metal containers
- Serve coffee in copper mugs
- Pair accent plates with vintage table settings
Food:
- Accent your cake with metallic flourishes
- Serving cupcakes or other small desserts? Choose foil wrappers
- Use serving pieces that complement the metallic color scheme
- Add sparkly toppers to mini desserts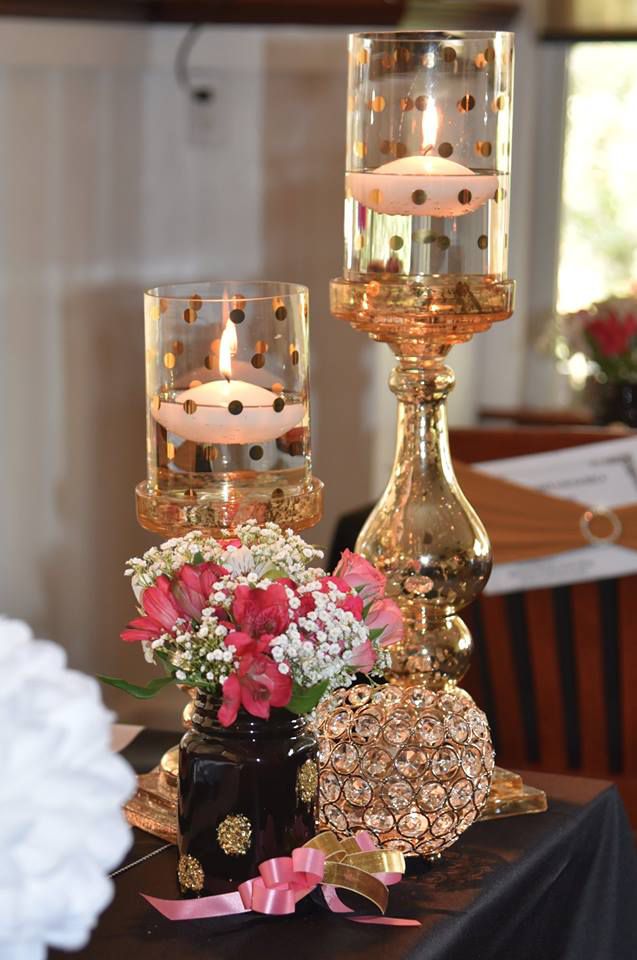 This bridal shower incorporated the metallic trend by adding gold shimmer to mason jars, and accenting tables with gold candelabras. The floating candles also gave off a warm, golden glow.
---
‹ Back