Simple Ways to Save
Everyone knows weddings are expensive - but there are ways to cut costs without taking away from your overall vision for your perfect day.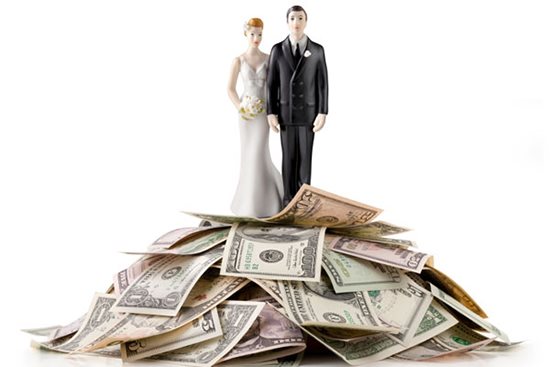 FLOWERS
Use more greenery than flowers.
Buy flowers that are in season.
Stick to just one or two kinds of flowers instead of a large variety.
Nix the flowers entirely in your decor! There are many creative options you can go with instead - vases filled with sand or floating candles, tree branches, etc.
CAKES
Fake the cake. Use styrofoam tiers for the display cake and serve sheet cake to your guests.
Keep cake decoration simple; the more intricate the design, the more expensive.
Use fresh flowers instead of sugar flowers.
Skip the exotic cake fillings.
STATIONARY & FAVORS
Lighter invitations will save on postage.
Give one favor per couple/family.
E-mail your save-the-dates.
Have favors double as escort cards.
RECEPTION
Have bigger tables so there are fewer centerpieces and tablecloths.
Have your wedding in the off-season.
Hold your ceremony and reception in one spot; it will cut travel time for any vendors you pay by the hour.
Consider an early morning ceremony and brunch reception, they tend to cost less than those held in the evening.
FOOD & DRINK
Skip the main course. Especially if you have a reception early in the day, a large meal is not necessary, and you'll be fine with drinks and appetizers.
Offer beer, wine, and a signature cocktail instead of a full bar.
Try a buffet or family-style dinner.
---
‹ Back