Summer Weddings in the Florida Keys
Florida is known for its notoriously hot summers, especially here in the Florida Keys.
Most of the time couples veer away from having destination weddings in the Florida Keys in July, August or September But, there are ways to beat the heat, especially when the best deals are on the table, being that July, August and especially September are the most cost effective times in the year to have a Florida Keys destination wedding.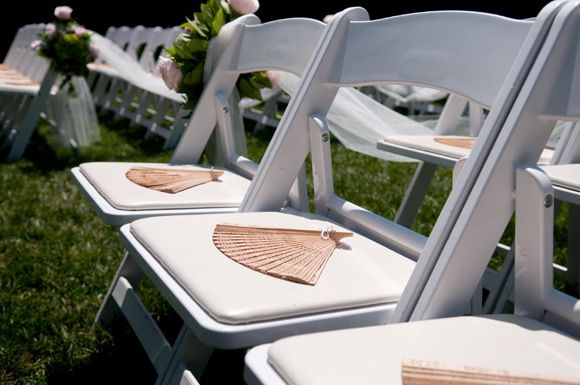 If you are dreaming of a beautiful tropical summer wedding, here are some very important tips:
Tip #1 -We highly recommend when having a summer outdoor ceremony, request an ice filled bucket with wash cloths from your venue. This allows for the reverse hot towel "luxury" you get at a fine dining experience. The cool cloth provides a refreshing sensation, place it on the back of your neck and you will feel much cooler (and not ruin ladies makeup). A great amenity for your guests on those boldly warm days.
Tip #2 –Provide shade if at all possible. Large market umbrellas, under some beautiful trees or if budget allows professional misters and air movers can help bring down the feel of the temperature by 10 degrees.
Tip #3 - Provide ice water or infused fruit water at your outdoor ceremony. It will be highly appreciated by your guests.
Tip #4 –Prepare your guests for the heat. Make sure your guest are well informed that you intend to get married OUTSIDE in the Florida Keys and that it will be HOT, so they can dress appropriately. Conversely you also want make sure your 20 year old cousin doesn't show up in a bathing suit.
Tip #5 –Keep the ceremony short – real short. We usually suggest the guests to wait inside the hotel lobby until everyone was ready and then we escort them out to the wedding location. The total time the guests should be outside in full sun is less than 20 minutes and with those iced down tea towels, the time outside can be bearable.
Tip # 6 –Have a rain backup plan. The months of June through September in the Florida Keys are the rainy months. Have a backup plan that you feel good about how the pictures will look. Have a floral and decoration design back up for the space as well. D'Asigner Events can recommend decor elements that can easily be moved inside with less than 1 hour "rain call". As well as some "shower" proof options that can withstand our infamous "5 minutes of passing rain".
---
‹ Back