The Pros of a First Look
While traditionally the groom gets his first look at the bride when she makes her walk down the aisle, more and more couples are choosing to forego tradition. Pre-ceremony first Looks cut out the crowd and allow the bride and groom a few moments of privacy before the celebration begins, and tend to quell the excited butterflies so the bride and groom are more relaxed when all eyes are on them for the ceremony.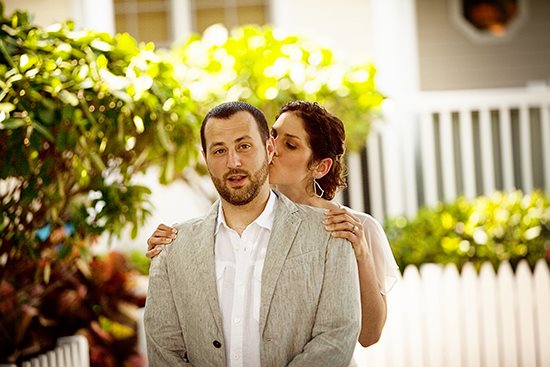 By taking your first look photos ahead of time, you're freeing up more time to enjoy yourself during the actual wedding celebration! Rather than spending your cocktail hours taking photos, you can mingle with your guests, and enjoy a drink and hors de'ouvres. A pre-ceremony first look also provides your photographer with more time to capture photos of just the two of you. Couples have found that photos taken during pre-ceremony first looks are more intimate and sentimental than those captured during or after the ceremony.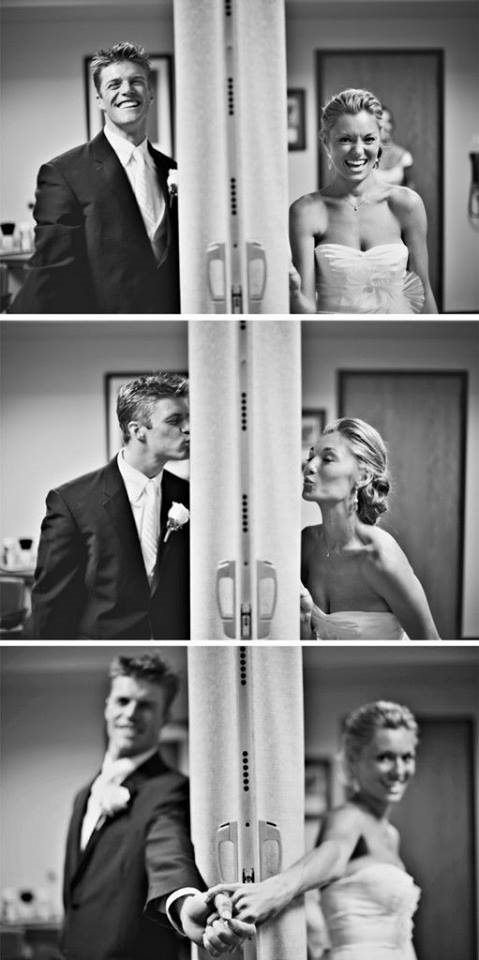 This couple went for a less traditional option instead of doing a first look, spending a few moments together before the ceremony began with a wall separating them. This allowed them a moment of privacy without breaking tradition - and resulted in some adorable photos! If you're still not sure if a first look is right for you and your sweetheart, consider these other less traditional options:
1.) Ask a member of the bridal party to deliver love-notes to each other on the big day. They can be simple or elaborate as you like, and will be a special moment for you to keep as a reminder of your special day.
2.) Place a blindfold over the groom's yes - and the bride's as well, if she wants the first look to happen at the ceremony - and spend a few moments in each others company without breaking tradition.
---
‹ Back