Time to Get Naked... Cakes!
2016 has seen the rise of many popular trends in wedding decor, fashion - and even cakes.
What is a naked cake, you might wonder? Exactly what it sounds like: a cake, stripped of it's frosting. Instead of fondant and buttercream accents, naked cakes are simply and beautifully accented with fresh flowers, fruits, berries, or anything else bakers and brides can envision. The result is a stunning - and delicious - display sure to turn heads.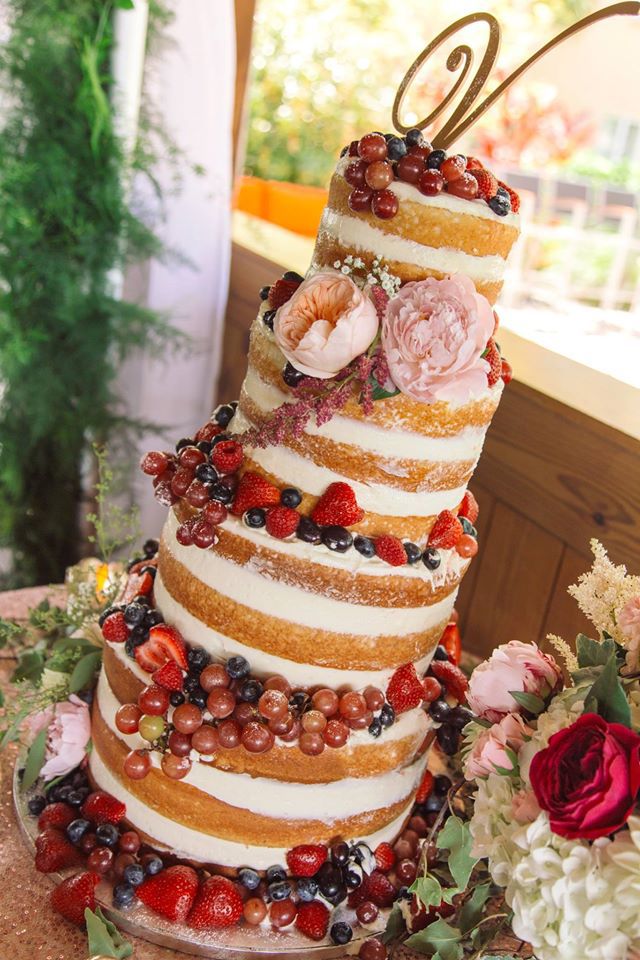 This Florida Keys bride 'got naked' at her reception, featuring this gorgeous naked cake from Sweet Savannah's bakery in Marathon, accented with flowers from Marathon Florist and fresh fruit.
While naked cakes aren't exactly a new thing, their popularity has been spreading rapidly over this past year, and it's easy to see why. There's something so simple and elegant about these unfrosted confections, perfect especially for couples going for the also very trendy rustic-chic vibe for their big day.
The original naked cake is usually credited by Momofuku Milk Bar, who proves this cake isn't just a one-hit wonder by offering over 13 unique flavors including dulce de leche and mint cookies 'n cream. Angelina Jolie even fell in love with the trend, having a homemade naked cake, baked by then 10-year-old Pax, when she married longtime sweetheart Brad Pitt.
---
‹ Back