Tips on Tipping Vendors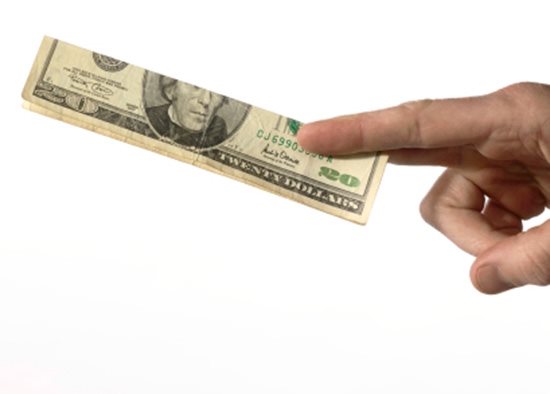 Tipping your vendors can be confusing subject because the whos, whats and whens are different for each person. Just as you and I would probably tip differently at a restaurant, tipping for weddings varies according to each person. Here are some "tips on tipping vendors" to help you navigate these tricky waters:
There Are No Rules
If you peruse wedding websites and blogs, just about everyone has different rules for tipping. Some say you have to tip between 15 and 20 percent. Others say you can't tip business owners. I say baloney to all of it. As I mentioned earlier, tipping is a very personal matter, so it all depends on what you feel is right.
Think Outside the Wedding Box
You should strive to tip anyone you would normally tip outside the wedding world: hair and makeup artists, drivers, bartenders, coat check, wait staff, etc. However, some vendors include gratuity, so be sure to look over your contracts carefully.
How to Tip
If gratuities are being handed out (i.e. not included in the bill), count out tips and put them in separate sealed and labeled envelopes. Have someone like The Best Man or your wedding planner distribute the envelopes after the reception. Fun fact: It's actually a part of his official list of duties.
Cash Is Not King
For wedding-inclined vendors such as photographers or planners, consider tipping with something other than money. Many brides and grooms like to send thoughtful gifts and/or cards to vendors. The best tip of all these days is an online review; tell the world how great your vendor was….it could potentially lead another client to them.
Always Tip From the Heart
If one of your vendors goes above and beyond the call of duty, you might want to show your appreciation with a cash tip. No matter who the vendor is (planner, DJ, etc.), if they made your special day perfect then tip from your heart.
---
‹ Back