Turquoise Wedding in the Florida Keys
When you think of a Florida Keys wedding, you often think of a casual affair on the beach with friends and family who have flown in from all around the county to celebrate your wedding day. Many of our Brides at D'Asigner Events have just that scenario in mind...but they also want their day to be a formal affair....hence the black tie wedding a la Florida Keys.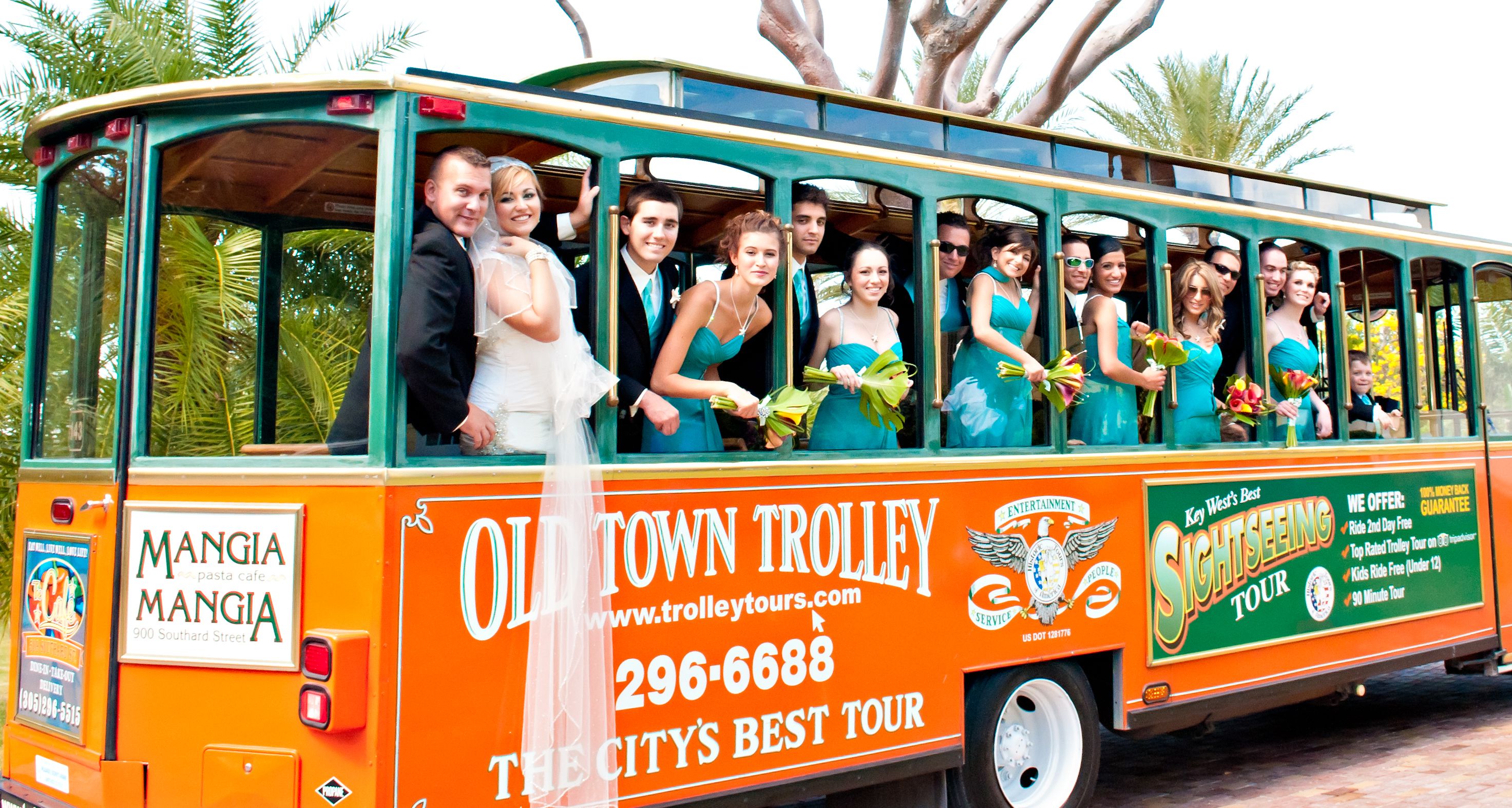 Tented weddings will give you the formal backdrop you want, anywhere you want. Go from the shaded comfort of the tent to the poolside bar. This turquoise wedding incorporated the popular color with the bold tropical floral centerpieces. Bamboo chiavari chairs gave a tropical yet elegant vibe.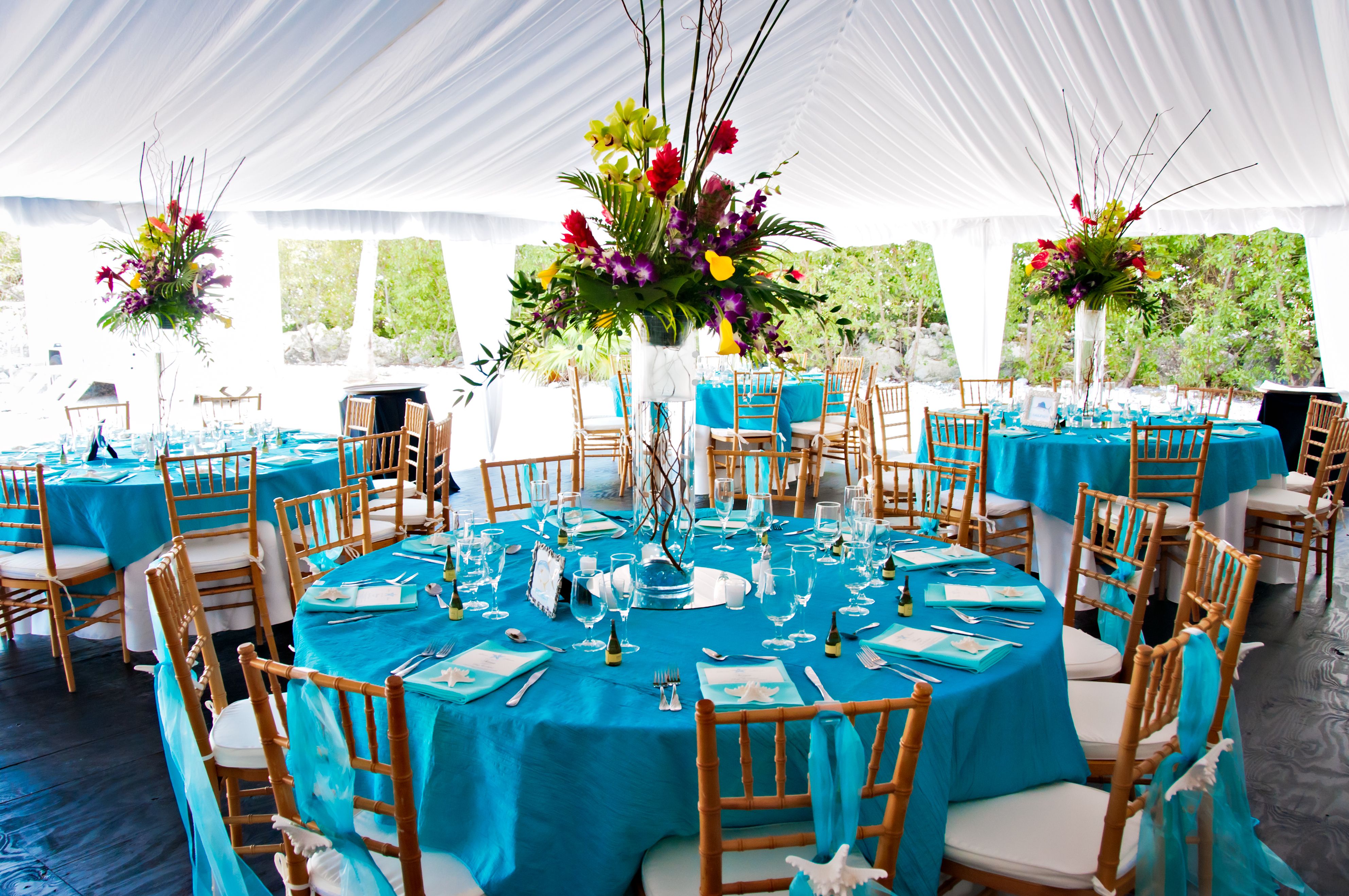 Creatively placed blue spot lights and uplighting will add drama to walls and ceilings. Opt for chandeliers instead of basic perimeter lights. Make sure you have dinners installed on your lighting so the DJ will have better control over dance floor lighting in the evening.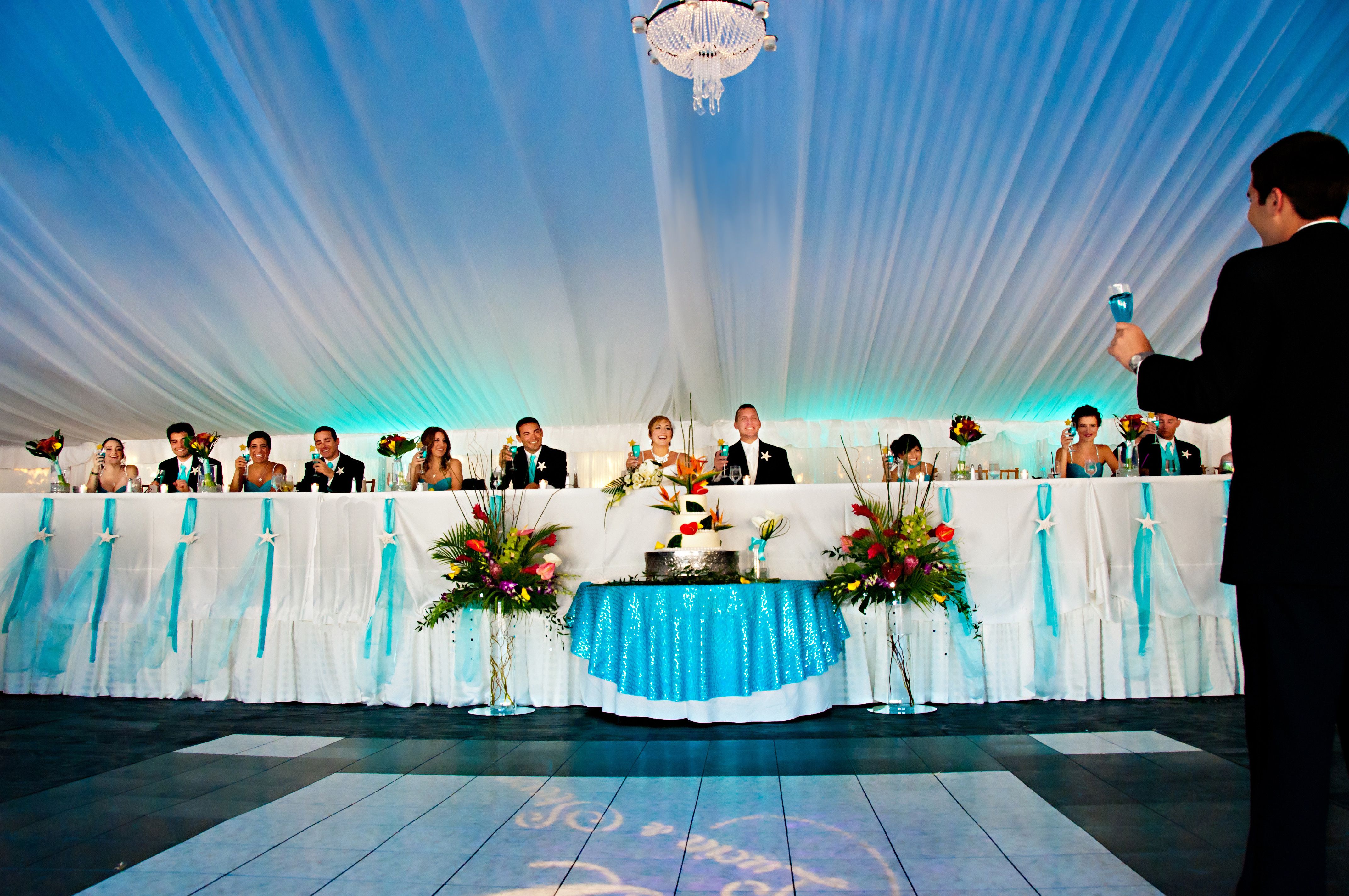 Signature blue cocktails can add a fun and personalized element to the evening. What says Florida Keys wedding but a blue champagne with a starfruit garnish?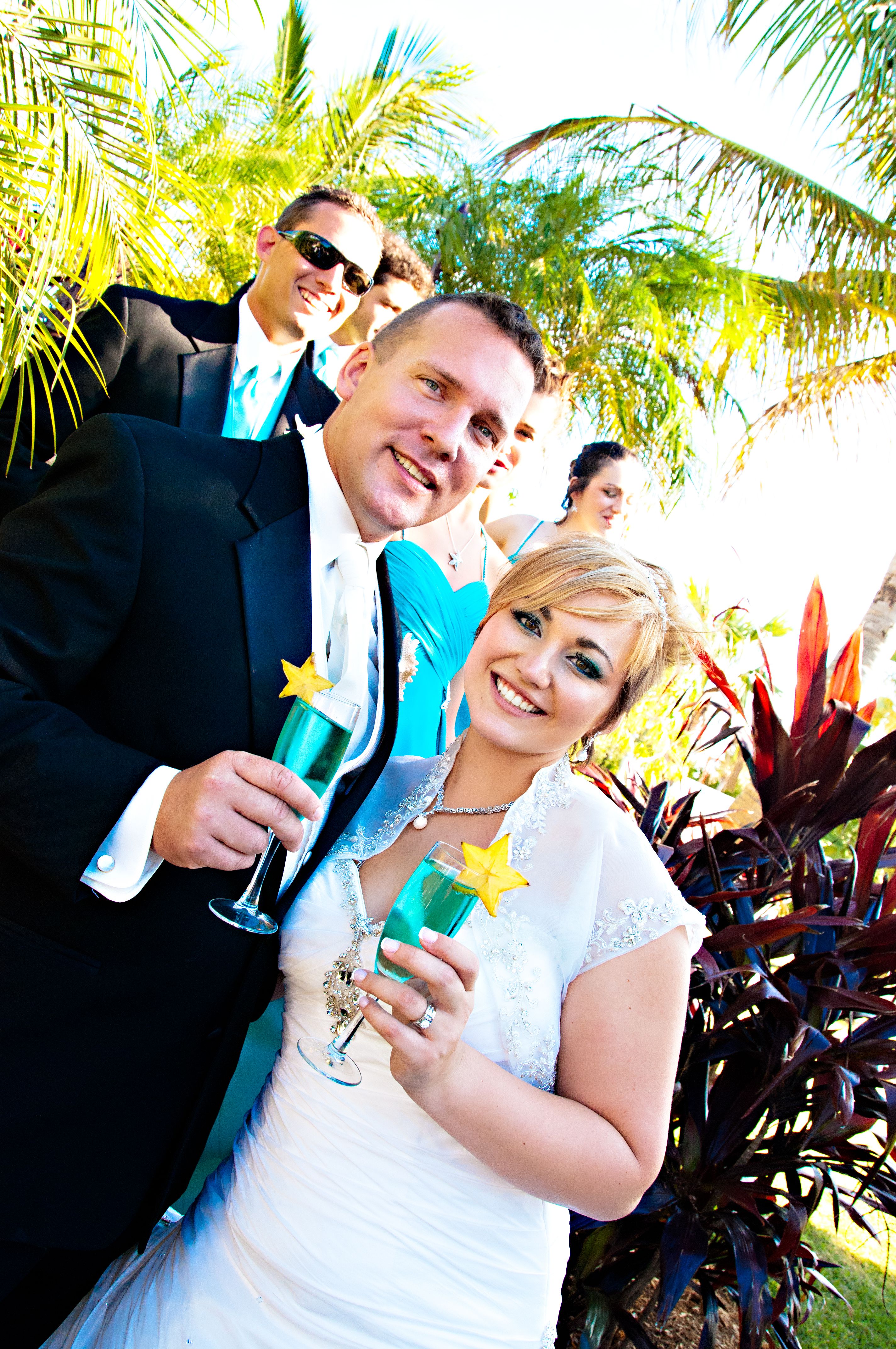 The neutral and cool tones of turquoise will act as a perfect background for color tropical flowers to pop. Consider using tropical flowers on the wedding cake. Not only will they add glorious color, but also texture, dimension and height!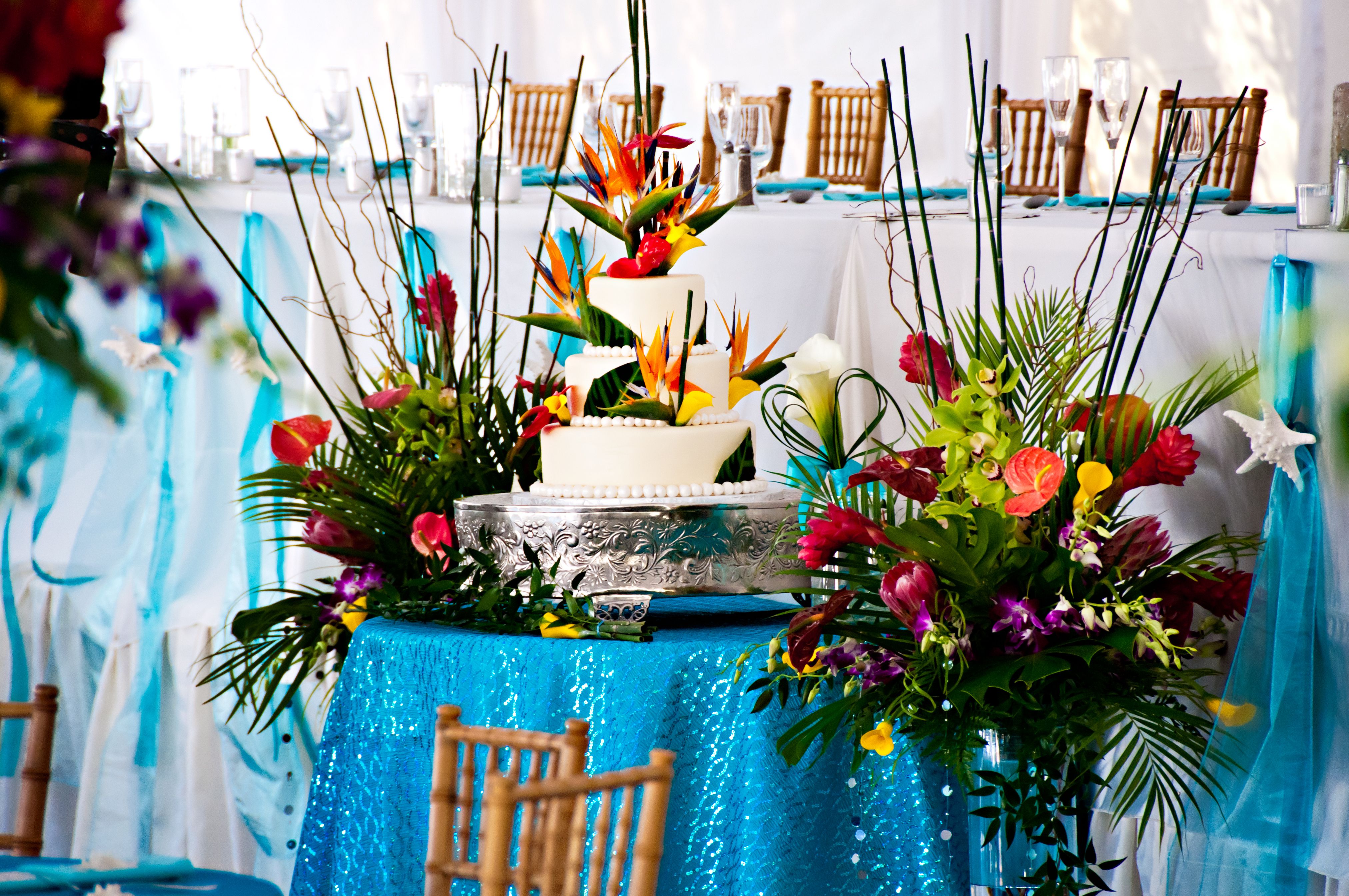 Consider adding personal touches to the bridesmaids dresses in the form of brooches and matching necklaces and earrings. They make a beautiful statement and a lovely, thoughtful gift for the ladies long after the wedding is over. This bride also ordered rhinestone ribbons to place over the spaghetti straps of the dresses to add more glam and sparkle.

The men wore black tuxedos with turquoise vests and ties. Boutonierres were simple white starfish...a Florida Keys twist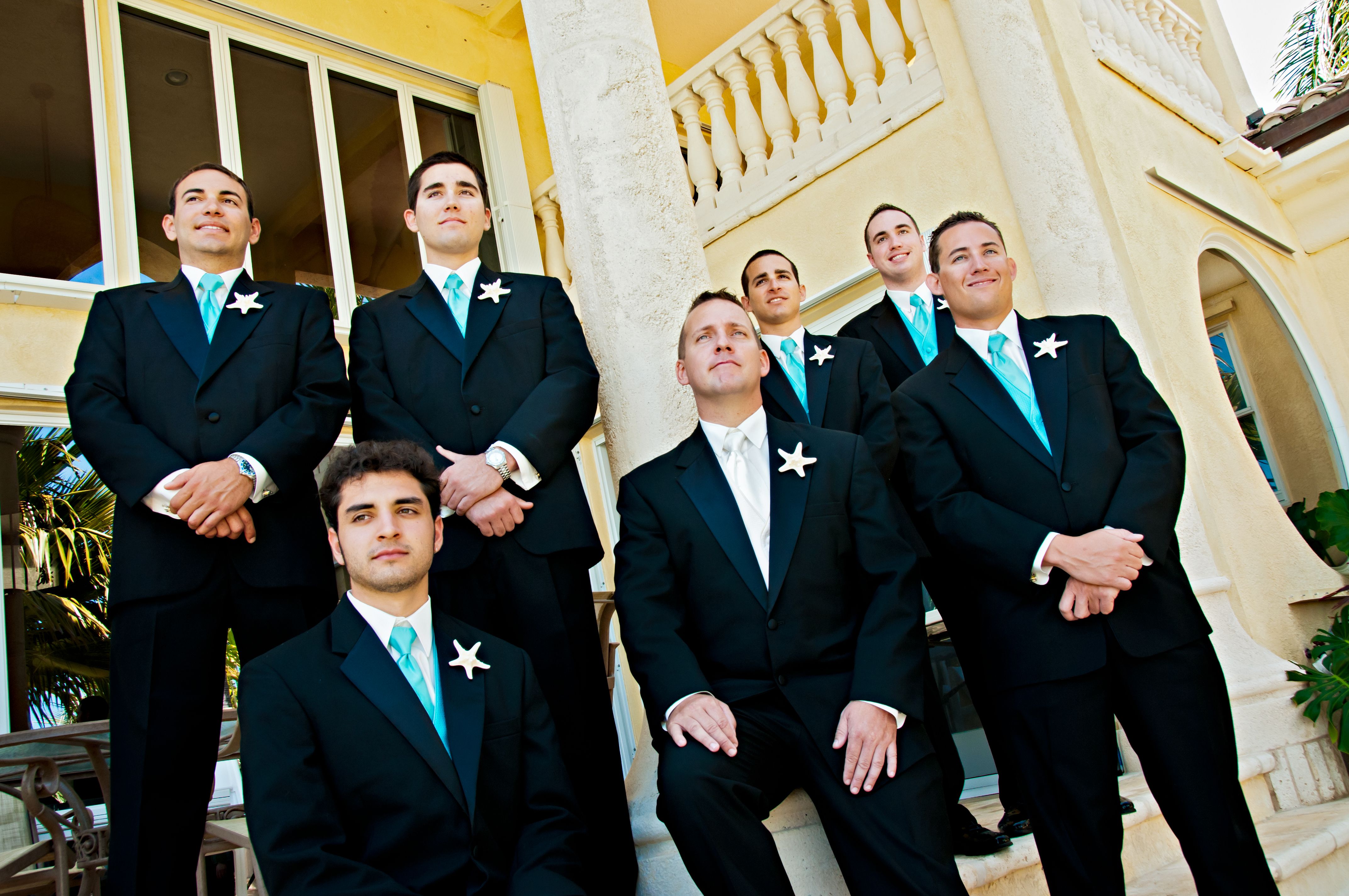 Need a creative way to get a non-walking baby down the aisle? How about a basket on wheels? Our handsome young ring bearer pulled our sweet baby flower girl down the aisle with ease! Talk about up-staging the Bride!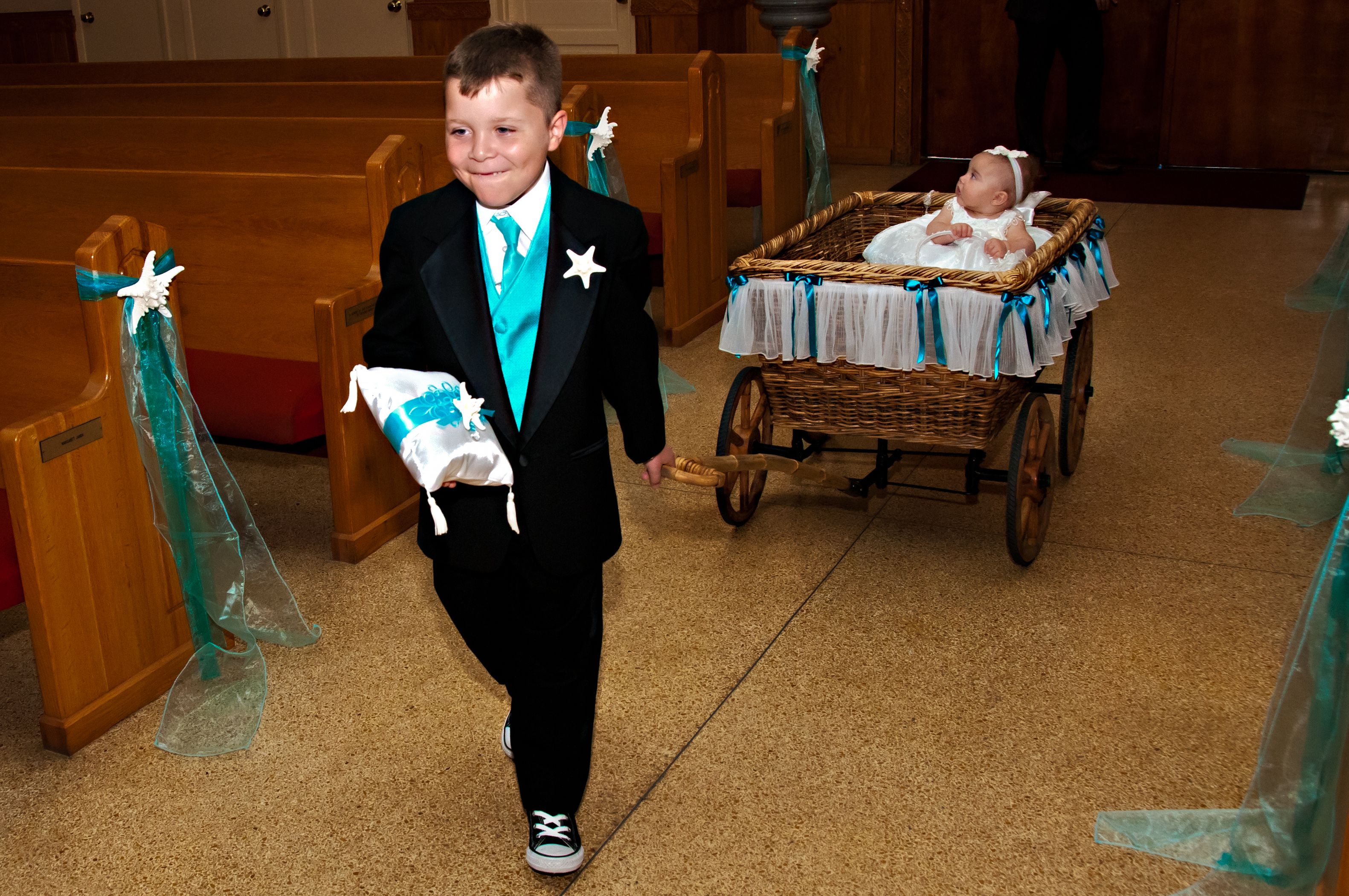 Whether you plan a simple or elaborate destination wedding in the Florida Keys...a casual beach wedding or a formal church wedding, be sure to hire a professional wedding planner to service your needs. Hiring local vendors will ensure that your wedding will run smoothly from start to finish.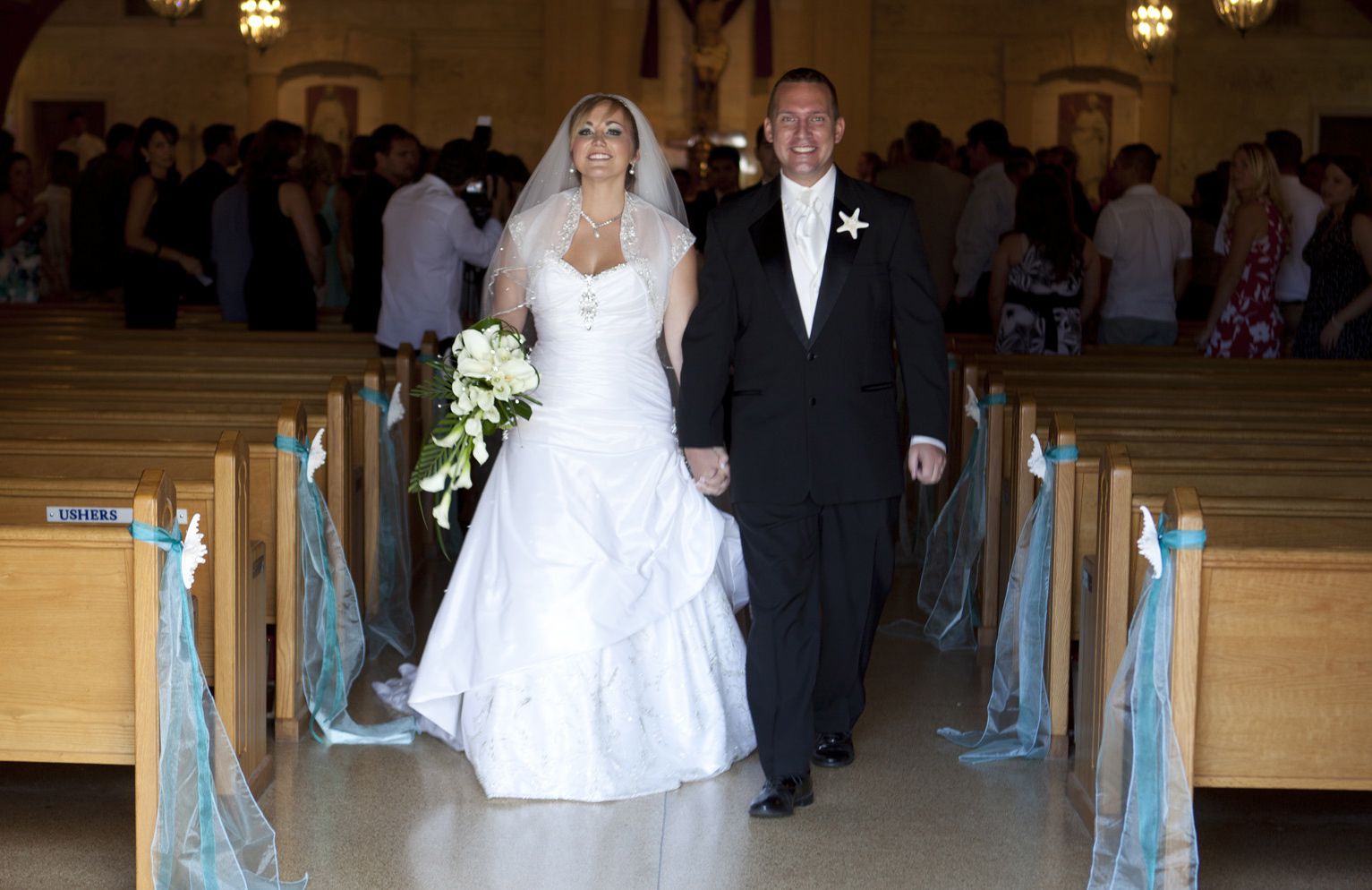 ---
‹ Back