What is a Day Of Wedding Planner?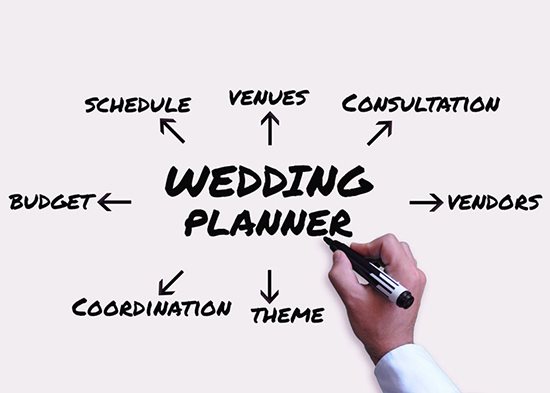 Planning a Wedding is a full-time job….and you may already have one. A DAY OF Wedding Planner will handle the scheduling and set-up, and make sure everything runs smoothly – so you can just enjoy your day. Read on:
VERBAL WARNING: No Wedding Planner of sound mind, experience and education would actually walk in on the "Day-of" a wedding without proper knowledge of the event, vendors, venue, preparations and expect everything to flow flawlessly. "Day-of" starts no less than "1 month" before the Wedding Day and actually consists of at least 24 hours of pre-wedding work including meeting with the Bride to go over all the details, contacting the vendors and reading their proposed contracts to confirm logistics, creating the timeline and floor plans, walking thru the ceremony and reception sites, conducting a rehearsal the day-before and overseeing everything on the Wedding Day.
DAY OF is best for you if: You're extremely organized and detail-oriented and can handle the design and contracts. You want to play an active role in planning your wedding but want someone to take over the reigns on your Wedding Day, take care of the last-minute details, and make sure you haven't missed anything so you can relax.
---
‹ Back