Why should I Hire a Wedding Planner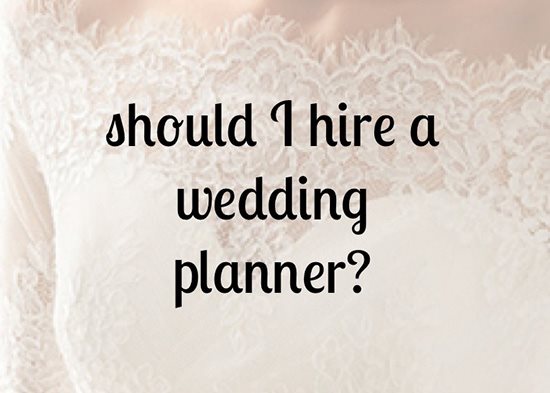 Hire a wedding planner as early in your planning process as possible. Hire one at your destination if you're not getting married at home, and trust their judgment on which vendors to choose and lose. They know the score because they do it every weekend. And remember, taking a random recommendation for a particular vendor from somebody you don't know can be dangerous. Businesses come and go quickly and you don't want to be making large deposits to vendors who might not still be in business in six months.
Just for the record, it's okay to yell "uncle" and call in a professional for help six weeks before your wedding if you're in a mess, or if something has come up at home or work that is really fouling up your schedule. Just realize that if you're going to a reputable planner for assistance at that point, you will pay a premium for the kind of last-minute time and attention that you're asking for – if they're even available to help you.
A wedding planner is like having your own personal project manager and creative director. Professional planners have a focus on style and design as well as logistics, and they can help you come up with unique ideas for your day.
On a budget? A Day-Of co-ordinator is perfect if you want to plan the event primarily on your own but leave the coordinating of the actual wedding day to someone else. Be sure you are hiring a professional, not a "helper", and be prepared to spend about $1000 for at least 10-12 hours for this service which should include a rehearsal the day before the wedding.
---
‹ Back